Sunday afternoons are sometimes spent just relaxing around the house. This afternoon was one of those days. As soon as we arrived home from church, some ran off to get in pajamas and others grabbed comfy clothes.
After cleaning up the kitchen, requests to play Scrabble were offered up and well, who could say no? I did ask for a few moments to whip up a batch of No Bake Cookies and then the fun could begin.

I have always loved a board game or card game. Such fun!  It is fabulous that I have children who share my love for a good game – and they are competitive! Love that, too.
As much as I cherish times of CandyLand and Connect Four, I so enjoy playing with my older children. The little one are hovering close by and some are working on crafty things.  Conversation flows, cookies are consumed and drinks get spilled.
While contemplating her next move, Bekah grabbed a Hawthorne book to look for high value words to play.  Sadly, all the words she liked, she didn't have the letters to play.  I suggested the dictionary might be a better choice. I suppose Hawthorne might have been more interesting.
Once Scrabble was over, the competitive spirit was still high so we moved on to Pictionary. We might have gotten a bit loud on this one. Ahem. Toss in a round or two of Phase 10 and the afternoon had drifted into the evening.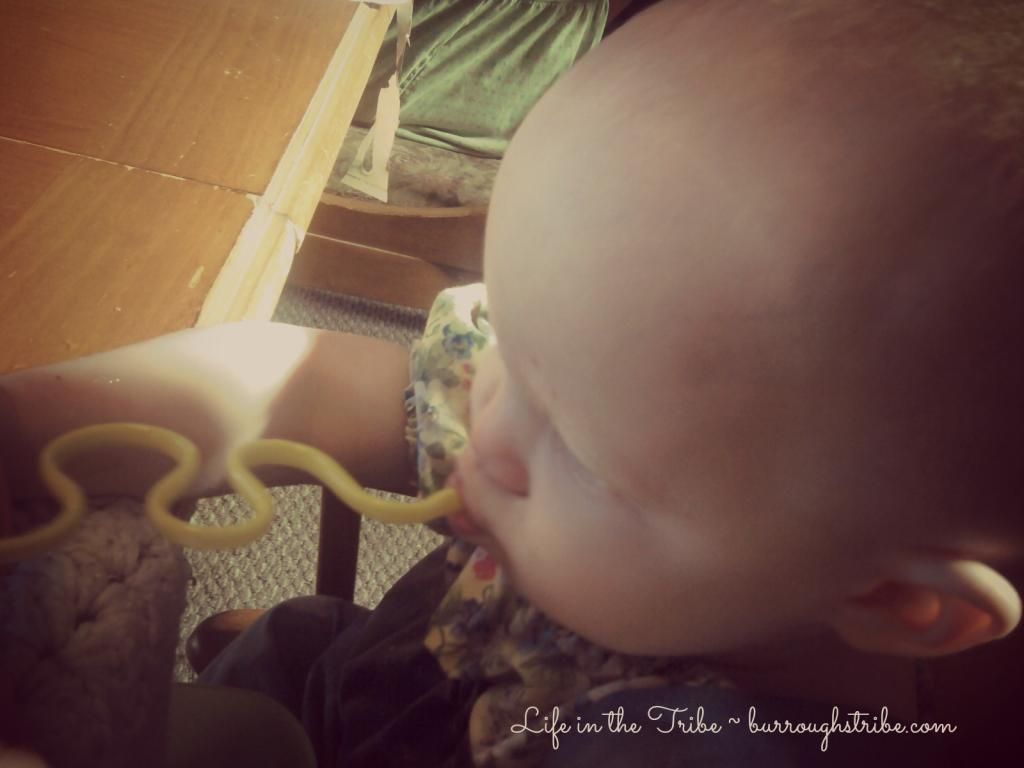 While Martha was not interested in Scrabble or a card game, she did enjoy sitting at the table and mastering the straw.  Who cares that she was soaking wet? Her laughter was priceless.
A relaxing Sunday afternoon….what a precious gift from the Lord.  How do you spend your Sunday afternoons? What games do you enjoy playing with your family?
A relaxing Sunday afternoon leads the way to a Happy Monday!