Last year was our first time celebrating Pi Day; 3.14.  The children were not going to let it sneak by this year and miss out on pie.  I was planning on the day going a bit different but at the last minute had to flex.  My plan was simple: chat a bit about exactly what Pi was for the younger kiddos, do a few fun activities and of course, make pi.
We grabbed some common household items and used Pi to calculate the circumference and surface area of circles; from oatmeal containers to smoke detectors.  A bit of team work came into play as the older ones helped the younger ones with multiplication.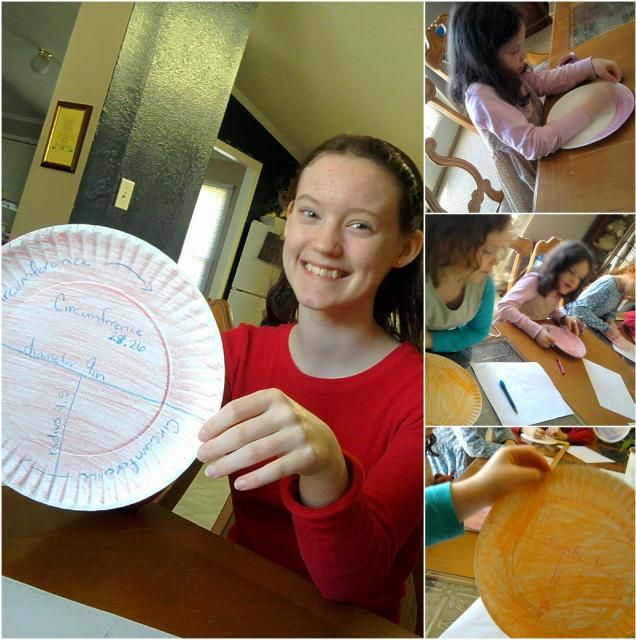 Then we had word searches, crossword puzzles and a clock/time worksheet that helped us write the first fourteen numbers in Pi.  Sarah, 5, even did some patterning with pies. To help with solidifying the terms, we colored paper plates and labeled them.
The crossword puzzle was a bit challenging but I knew Bekah and Mary could handle it.  With a bit of help from the encyclopedia they had it completed in no time.
We can't leave out some yummy treats! The kiddos loved having Pi Pretzels for lunch (using the easiest and yummiest recipe) and Circumference Cookies. (Ok, I really just wanted to have cookies.) Martha is on her way to being quite the baker.
Dinner was a simple meal of pizza and chocolate pie.  I forgot to snap a picture and everyone else was too busy enjoying the Pi.
Fun and learning can go hand in hand.  If you didn't celebrate Pi Day this year, mark your calendars now! It keeps the little people happy.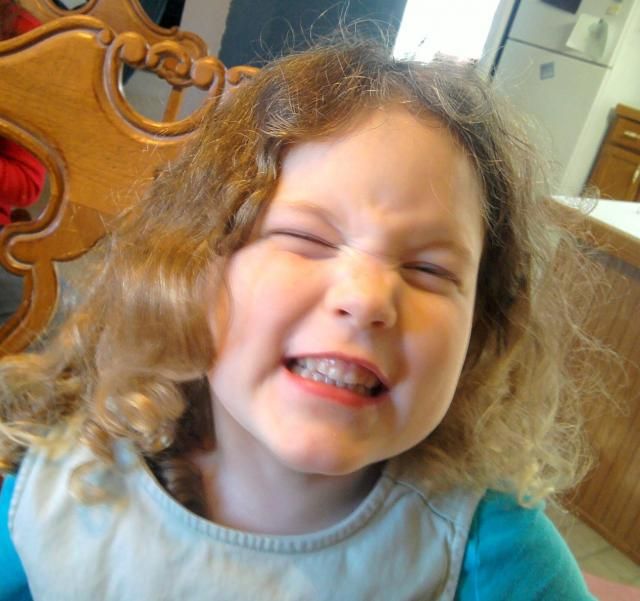 If you did celebrate Pi Day, I'd love to hear all about it!
Here are a few resources:
Pi Activities for Little Hands