Do you have toddlers or preschoolers in your home?  Do you work with toddlers or preschoolers in a co-op class or homeschool group? You might be interested in Dr. Craft's Active Play! Fun Physical Activities for Young Children from Active Play Books that I have been using in our home for a review.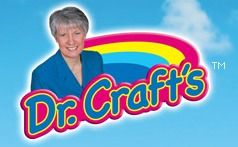 As a mom with older children, I am constantly reminding them to take time in their busy days to go walk, ride their bikes or even hike in the woods.  The habit and practice of exercise is so important. What about the little guys? I know for me that it is very easy to overlook providing a fun, structured environment for physical activity for my younger ones.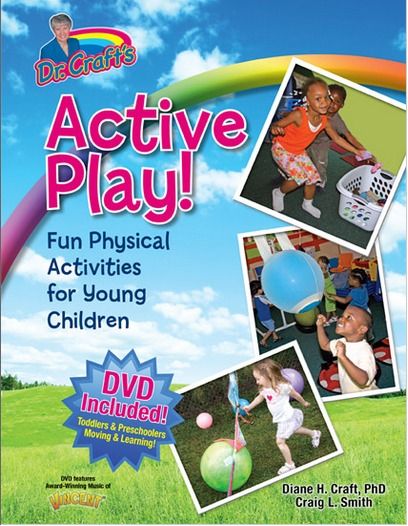 When we are outside, the big guys are riding bikes, running through the yard and guess what? Sam, 3, has a hard time keeping up and often just wants to go back inside and play.  To help him enjoy running and playing, sometimes I need to grab some helpers and create some fun just for the little people.
Dr. Craft's Active Play! Fun Physical Activities for Young Children book and dvd set provides a resource of ideas and information to aid those who work with young children; whether at home or a group environment. Simple and straight forward in presentation, you can quickly use this resource to get your young children running, jumping and learning!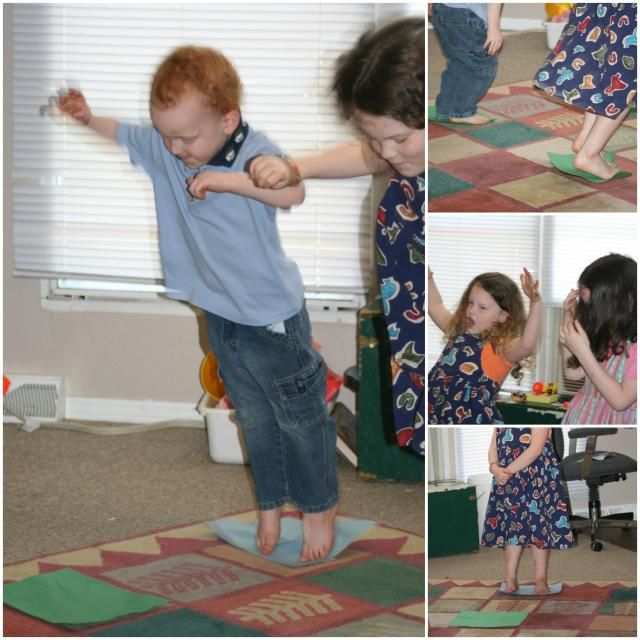 Active Play! beginning chapters provide information on childhood obesity, benefits of exercise/movement, and how children learn through physical activity. A chart is provided at the beginning of the book that list the skills that the various activities focus on for the child.  The game Frog Catcher includes the following skills: locomotor skills, stability, cardiovascular endurance and muscular strength/endurance.  While you can pick games based on what would interest your child, you can also select activities based on a skill set you would like to work on that week.
Games provided are easy to implement and most use common items you probably already have on hand.  The game is explained, goals are stated and the equipment needed is listed. When appropriate variations to increase the level of difficulty are given. For example, All Stop and Go to Music has you use sign language for stop and go. To increase the difficulty you could have the children gallop, hop or slide during the music. Want a bit of variety? Have them move like animals during the music.  A DVD is included with the book and videos of select activities are demonstrated.
Activities range from color matching games played inside to an outdoor obstacle course. No matter your space limitations or weather conditions, you can get your child active and learning!
Active Play! also includes suggestions for physical activities with infants and toddlers as well as school aged children and families. When used in a formal setting such as a preschool class or co-op, a schedule of activities is provided.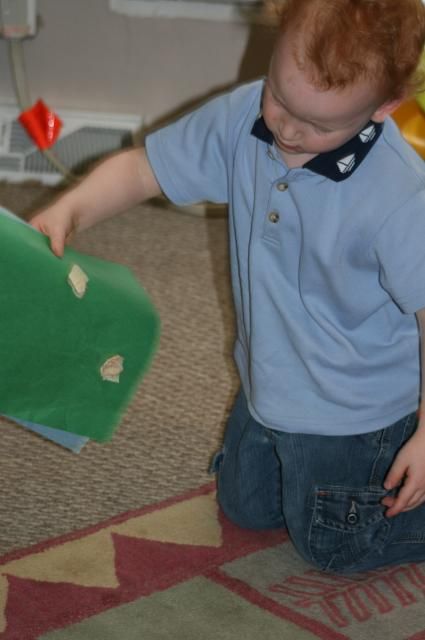 What did we think of Active Play?
We had fun with some of the activities. My 5 and 7 year old daughters were happy to jump into play with Sam, 3. At times I think they enjoyed it more than Sam.  While we are active with walking, running, bike riding and enjoying the park, this was a good reminder for me to focus on structured, learning play with Sam; to make some Sam-size fun! I think the obstacle course might have been the biggest hit.  They wanted to run it again and again!
I'm not sure that this book would make our budget. While a helpful resource in a traditional group setting, the games were simple, common activities that we commonly play. Activities such as pushing someone in a basket, finding items and tossing in a basket, stop and go music (aka freeze tag) and popping bubble wrap. Please visit the site, look at samples and see if this is a resource that would benefit your young children.
Purchasing Information:
Dr. Craft's Active Play! Fun Physical Activities for Young Children (book and dvd) – $39.00 +shipping
The book to be used with toddlers and preschoolers includes 52 physical activities and the dvd demonstrates 30. Sample pages are available at ActivityPlayBooks.com.
A few other Crew members have been on the move with Active Play! as well; take a moment and head on over to see what others have to say.