I must warn you that this post will not be as life changing as the post I just deleted. Accidentally. Lovely. Now to try to re-create my masterpiece. Snort.
Menu planning. It is the item on my to do list that causes me to weep and hide in a corner. Perhaps my dramatic side is coming out but having to plan out meals really is a difficulty. I am not sure why. I buy the groceries, I know what people prefer to eat and I am the main cook. It should be a fairly simple and straightforward task.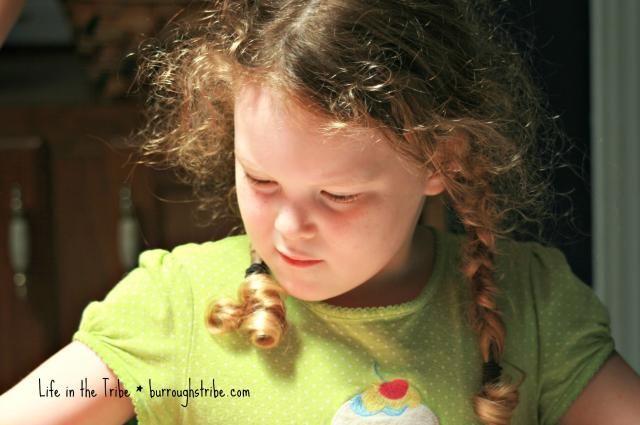 I decided to do what any smart wife and mother would do…I delegated. To my five year old. Sarah is doing an amazing job.  Ok. I don't hate menu planning that badly but I did start training Sarah for the task.
It was a slightly hot afternoon. No one really wanted to go outside. My older ones were occupied with reading or knitting. The youngest two were napping away. Then there was Sarah. She just couldn't seem to find a task that would hold her interest.  I'm always happy to help fight boredom!
I gave her the local grocery store sales ad that had arrived that day, scissors and glue. A few instructions on selecting some foods that would make a yummy dinner and she was off.  Happy. Occupied. Learning.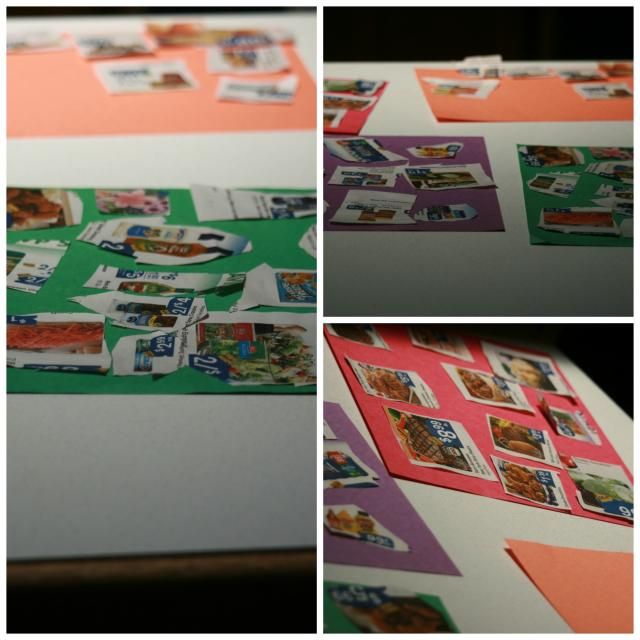 Sarah had a lovely variety. I did have to strongly encourage her to put some meat on her paper.  For her guests, you know. If she was happy with cucumber, carrots, apples and cheese, that is wonderful. Her mother, however, would like a bit of meat. Thank you.
She also had some chocolate for dessert. I really appreciated having some salad dressing and ketchup. Sarah even included Kool Aid although she had no clue what it was. I think she might have been thirsty and it looked more appealing than PediaSure. Paper products were included to make meal clean up a snap.
While it might appear as just a way to keep your bored 5 year old busy, the learning was happening. Fine motor skills and scissor skills were being strengthened.  She was thinking through a meal and all the items needed to complete it.  Sarah was thinking of others, showing kindness, as she made sure she had something that everyone in the family would enjoy.
The learning opportunities could be a bit more structured. If you do a nutrition study, you could use your local sales ad as a means to "test" your child's knowledge of selecting healthy foods.  Perhaps do it before and after the unit study to see how much they learned. For older children, give them an amount and see how they can "budget" it with the sales ad and what meals they can make from it. Then if you are able, let them cook their meal!
What have your little ones been learning lately?