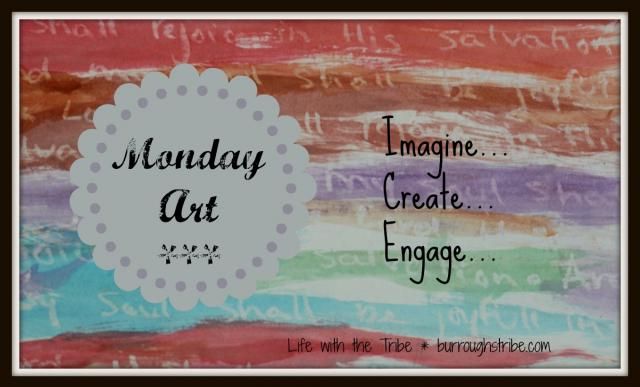 Last Monday, I started a fun activity called Monday Art. The plan is simple: provide a simple, fun art activity that all of the children can enjoy. My goal is for Sam (3) up to Rebekah (14) to join in and create. Today, Martha, 19 months, joined in the fun as well.
Monday Art was a simple watercolor paints and crayon creation — with a twist. I gave everyone a piece of white cardstock and a white crayon. I told them that they were free to create whatever they desired.
They could draw or write or a combo of the two. It could be a simple sketch or a detailed drawing. Once we were down with the drawing, then we would paint over it with watercolors to reveal our pictures.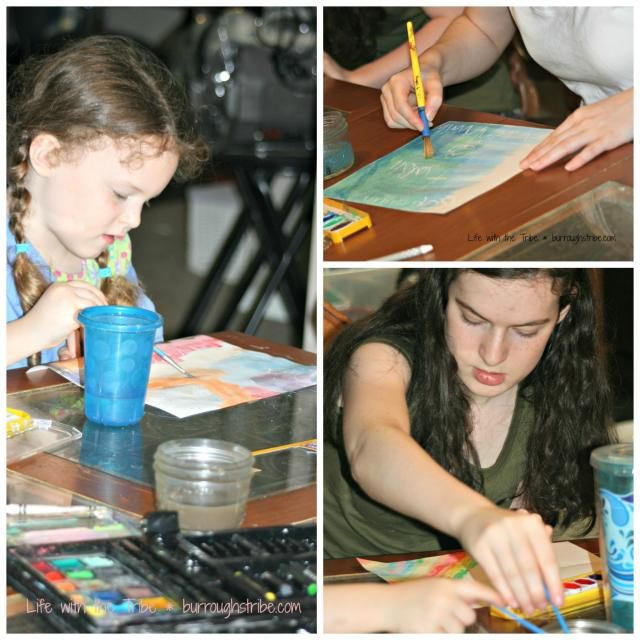 The twist? You wouldn't be painting over your picture. After they finished drawing the pictures, I took the pictures, shuffled them around a bit and then passed them out.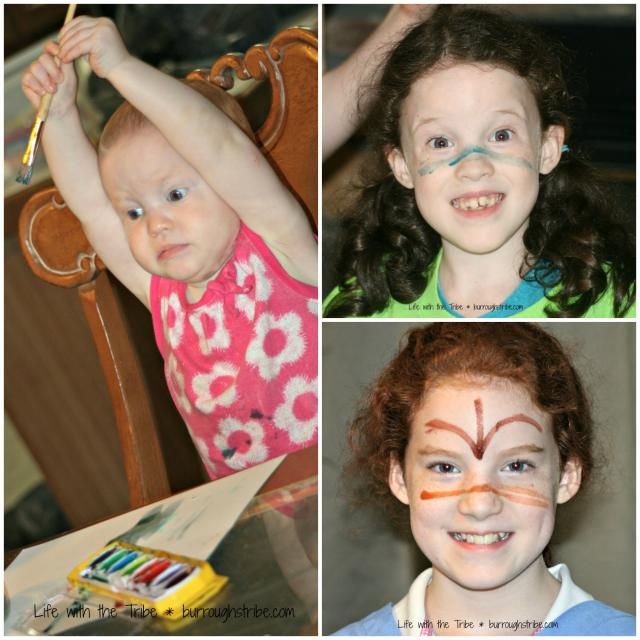 Some were sneaky and held the paper just right so they could see the drawings. Other were surprised bit by bit as they painted. I even joined in the fun. Who can resist paint? Not me!
The children all did an outstanding job. Well, Martha didn't really draw but she had a blast playing with the paint and water. All of the children drew pictures…from camping scenes to scribbles, except Bekah. She chose to write and it turned out really well.
Once we were done with the official Monday Art, everyone just enjoyed creating. We might have gotten a wee bit paint happy and suddenly discussion turned to which Native American tribe they were a part of. I suppose the creative juices just couldn't be stopped!
I mentioned putting the white crayons all in one spot in case the little ones wanted to do the activity again and by far my older ones are the most eager.
Simple, fun, frugal activity that allows the whole family to imagine….create….engage. To think I almost skipped it today as we were running behind.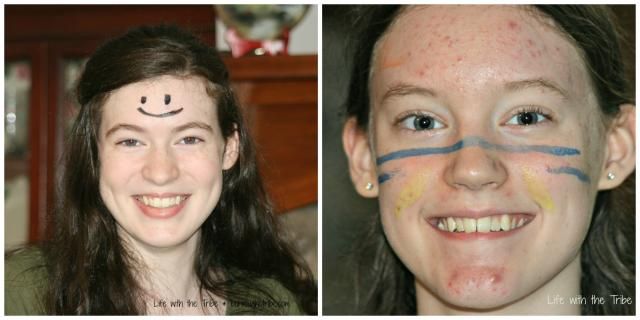 What art projects have you been doing lately? I'd love to see and hear about them!