Eddie and I have been married for 17 years. In all those years, the man has never turned down ice cream. If the ice cream is homemade, well, just hand the man a spoon and get out of his way! Almost every year he has mentioned wanting to get an ice cream maker. For various reasons, we have never purchased one. Crazy, right?
Well, Eddie's birthday falls at the perfect time of year for buying an ice cream maker: summertime! It just so happens that we are blessed with some wonderful children. Bekah remembered days before his birthday that Eddie would love an ice cream maker. She called a tribal meeting with her siblings and they all pooled their resources to purchase one. There was just one small glitch….
The two closest Walmart stores did not have the one they wanted in stock. They had researched and read reviews and did not want to settle for anything other than the Rival Wooden Ice Cream Maker. With just a few days to go, there was no time to order online. What to do!?!??!?!
*insert proper secret mission music*
I called another Walmart, that while not nearby, was not unreasonable far away. They had ONE in stock. One, people! The day before his birthday was our only chance due to his work schedule. Mary and I woke early and headed out while Eddie was still asleep. We drove a good bit and arrived bright and early at Walmart. It was quite impressive to see the parking lot empty. We went directly to the ice cream makers and grabbed it.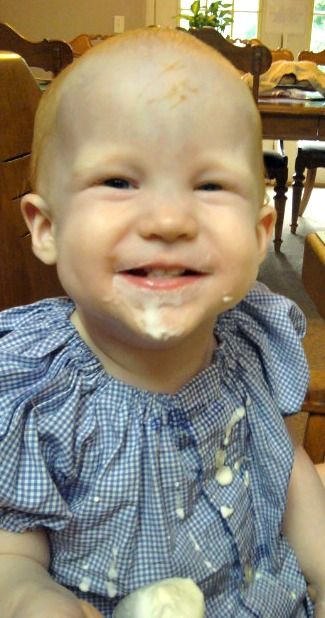 We arrived back home and Eddie was still snoozing away and Bekah had the others busy and quiet. Hee hee, mission accomplished.
Eddie's birthday arrived and he had a busy day of work ahead. The kiddos begged him to open his gift before he left. We had several close calls with a little one spilling the beans! He was thrilled, excited and thoroughly surprised!! He is very hard to surprise. I loved it! And amazingly, he did not work late. Giggle.
That evening we made two batches of ice cream: mint chocolate chip and vanilla. Yum, yum. Served alongside Chocolate Texas Sheet Cake. Mmmhmmmm.
I think we all benefited from this birthday gift!