*This blog post contains a product review. Please see disclaimer.*
Lions, giraffes, bears…..fascinating creatures living in our fascinating world!  Children love to learn about and see animals. When BrainFood Learning provided Fascinating World of Mammals to review, I knew that my little ones would enjoy traveling around the world to visit each animal.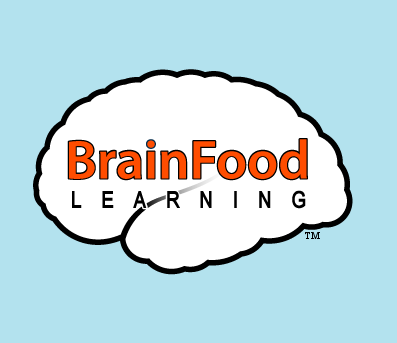 BrainFood Learning was created by parents who desired to have engaging and educational resources for their young children. When resources that meet their standards could not be found, BrainFood Learning was born! One of the products created by BrainFood Learning is the Fascinating World of Mammals.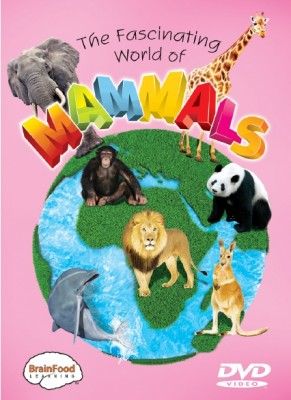 The Fascinating World of Mammals invites children of all ages to visit and learn about some of the most amazing mammals in  the world. Documentary in style, this DVD provides beautiful videos of animals and scientific information. Animals presented in this video are: beaver, kangaroo, moose, dolphin, lion, giraffe, elephant, bat, chimpanzee,  and bear.
As each animal is presented, information is given about what characteristics mammals share, habitat, diet, and more.  The narration is presented in a clear voice as your child views the animals.  Vocabulary words are also presented such as habitation and vertebrae.Take a moment and enjoy a snippet of the dvd:
Once all of the animals have been presented there are two types of review opportunities provided.  A "flashcard" presentation is shown that younger viewers (preschool) might enjoy. This review shows each mammal and offers reminders of what mammals have in common. The second review is a multiple choice quiz.  A question is posed and 4 answers are shown to choose from This would be suited to older children (elementary).
We were very excited when Fascinating World of Mammals arrived.  Animals such as giraffes, moose and bears are favorites here.  We popped up our screen, got comfy on the couches and sat back to enjoy a fascinating world!  While Fascinating World of Mammals is for any age, my older ones did not find it engaging. This DVD was definitely better suited to my younger children.  We enjoyed learning about the various animals. They found the information on the differences between the Asian and African elephants interesting and had us thinking back to a trip to the zoo.  They also learned much about the difference in bat species. Such an amazing world God had given us! An important note is that evolution is not presented in this DVD. If you do not teach evolution, you can still use these DVDs with your children.
One area that we found a bit dull and boring, was the second review portion. My children thought that it would have been better if the choices were not shown on the screen; instead just showing the question and then revealing the answer after a few seconds. I had to agree. During the review portion, interest was lost quickly.
While watching videos is not a dominate theme for my younger ones in our home, when they do watch a dvd, I want it to be entertaining and educational. I will definitely keep the Fascinating World of Mammals on hand for such occasions!  My preschoolers loved watching the animals.
This DVD would also be a great way to jump start a study of mammals or zoology. Whether you use a textbook or lapbooks or just reading quality literature for science study, Fascinating World of Mammals could be a great resource to introduce mammals to your child. Cuddle up with a bowl of popcorn and journey into the world of mammals.
The Fascinating World of Mammals can be purchased for $14.99 from BrainFood Learning.
They also have other dvds about insects and birds. All three dvds were reviewed by various Crew members. Take a moment to read a few! It is the perfect time to grab some science resources for the coming months of study.