Several years ago we used milk crates to help organize the children's schoolbooks. The milk crates worked well for a bit but not long term. All depending on how the house was flowing, the crates have been used by just about everyone in the house.
Most recently they were once again holding books: library books and review items so that nothing would get misplaced or lost. Guess what? They were replaced again by a small bookcase. What to do with those milk crates?
I really needed to use them for toy storage. Items such as: Little People, Duplos and play food really needed a new home. Unfortunately, all those items fall right through the openings in the milk crate. Yeah, not really working for me.
A moment or two on Pinterest and I found a simple, quick tutorial from Karen at Sew Many Ways that helped me whip up some milk crate liners. I grabbed some sheets I purchased on clearance to use and went to work on the sewing machine. A couple of hours later, I had five cute and functional liners. Simple? Yes. Quick? Yes. Functional? Yes. Cute? I'm going with yes.
The crates really are the perfect solution for the toy storage. The size contains the toys with no overflow. They also fit beautifully on the fireplace (we don't use it) and don't look out of place. Another advantage is that it is easy for the little ones to grab a crate and sit and play. Easy to get out means that it is easy to clean up.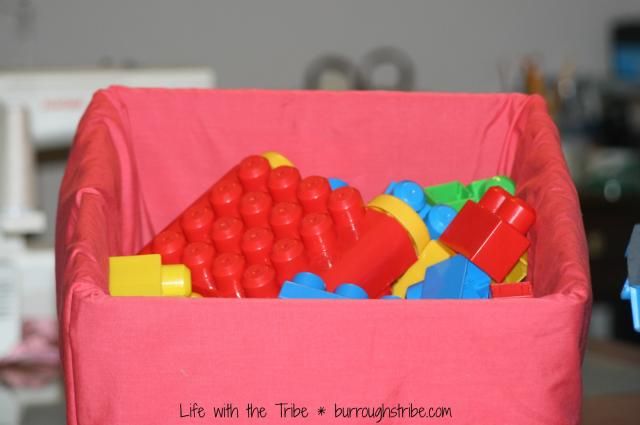 Speaking of cleaning up…liners get a bit dirty? No problem. I can easily toss and wash them up. Perfect for having little ones running around.
I have a few more containers and baskets that I might need to whip up liners for soon. I am loving having a bit of color in my life.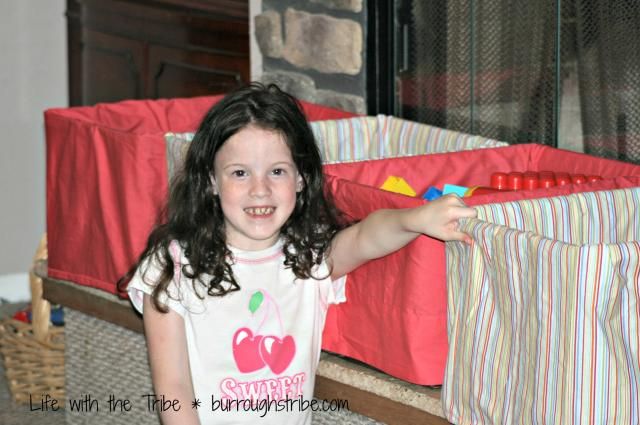 Have you been crafting or decorating lately? I'd love to see it!