A bit of behind the scenes work has been taking place at Life With the Tribe so I held off on posting. The timing was perfect! We had a busy, fun week and when you toss in doughnuts, well, that is pretty close to perfection.
From shoe shopping for all eight kiddos to delivering meals to a family that has been blessed with the cutest bundle of joy, the week has just flown by. We had guests over to share a meal, book packages arrive at the door and exciting games of chess.
We did manage to find the time to help Krispy Kreme celebrate Talk Like A Pirate day. Martha and Bekah had no desire to dress like pirates but we decided to show kindness and share the doughnuts. Is there anything better than a hot, fresh Krispy Kreme doughnut? Follow that up with a trip to the library and well, the Tribe knows how to party on  a Thursday afternoon!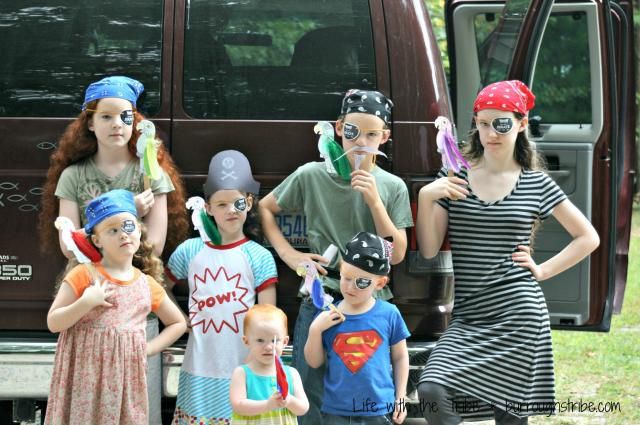 Now I sit here on Sunday evening, thinking and planning the week ahead. Lots on the to do list and I know that they will not all get checked off. I'm not sure what I would do if I did accomplish all of the tasks listed.  As long as I get the top five (one which includes scheduling our yearly trip to the zoo), I think it will be a successful day. There is another trip to the library tomorrow. Naturally, all my books I requested came in after I went of Thursday.
Heading to read the Word before heading to bed…getting my mind and heart set in the right direction….