It was not that long ago that I enjoyed reading Raising Real Men by Hal and Melanie Young. As a mom of two boys, the practical, real-life experiences and advice shared by the Youngs was a great encouragement. When I was offered the opportunity to read a pre-publication copy of the Youngs' newest book, My Beloved and My Friend – How to be Married to your Best Friend Without Changing Spouses I did not hesitate. You can stop by My Beloved and My Friend.com to learn more.
The Authors
Hal and Melanie Young have been married for over thirty years. Through those years they have experienced major moves, job loss, high-risk pregnancies, life-threatening illnesses and the list could go on. Hal Young's battle with stage IV cancer caused them to reflect on thoughts of marriage that they desired to share with their children. The result was My Beloved and My Friend. Not only do they share the struggles and hard times, but the resulting beauty and joy of a marriage to your dearest friend.
The Book
My Beloved and My Friend, unlike other books on marriage I have read, do not divide the married couple into man vs. woman. There isn't any chapter on what the woman needs and what the man needs. There is no list of the Top 25 Things to Say to Make Your Man Feel Appreciated or a section devoted to understanding Why Your Wife Needs to Cry. While these may be valid points to discuss, they often hinder the true discussion that needs to happen.
Hal and Melanie Young begin by building a foundation of oneness. The first section is on Leaving and Cleaving; that beautiful but sometimes challenging transition from two separate people into one flesh. That state of being one flesh is the foundation for a biblical outlook on marriage. If you are one flesh, how does that play out when someone is sick, when your spouse really loves football, or the dishes are overflowing in the sink?
The Youngs do a fabulous job of presenting biblical, scripture rich advice and experience on marriage that makes you feel like you are chatting with an old friend. While conversational in tone, the Youngs do not avoid difficult topics in My Beloved. Even when you disagree with their stance, you can trust that they diligently searched the Word.
My Beloved covers a variety of topics:
It is Not Good for the Man to be Alone addresses: Leaving and Cleaving and How to be Married to Your Best Friend.
A Helper Suitable for Him looks at: In Sickness and in Health, On Submission, and Fidelity and Loyalty are not Mutual Funds.
Fill the Eartha and Subdue It discusses: The Physical Aspect and Children and All That
Have Dominion shares: Money – Yours, Mine, or Ours? and The Division of Labor
In the Image of God He Created Them discusses: The Spiritual Aspect, Being of One Mind, and How to Fight So You Both Win
Each topic/chapter can stand alone. Perhaps you are struggling in one area of your marriage. Maybe finances or family size is a major cause of stress in your marriage relationship. You can begin reading those chapters and pick up earlier chapters later. While each chapter compliments others, it can be helpful and encouraging to refresh yourself in certain areas.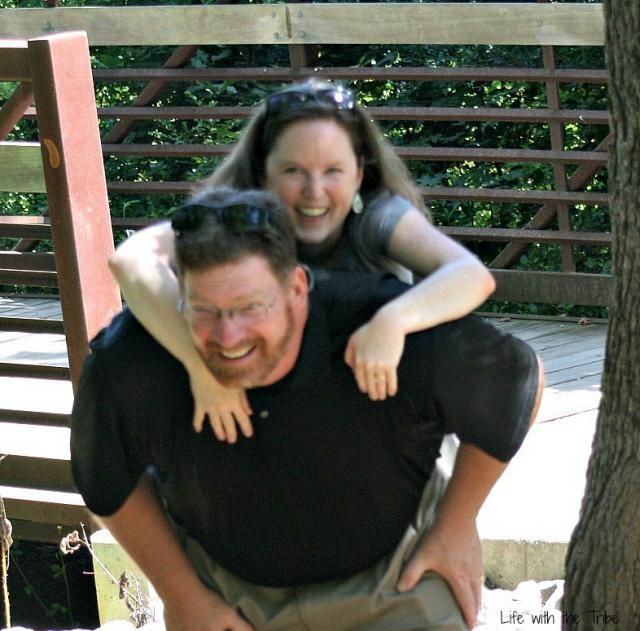 Personal Thoughts
For the past seventeen years, I have been blessed to not only be married to a wonderful man but to also call him my dearest friend. We have shared in life's up and downs: job loss, death of a child, and financial strain. Despite all those challenges, we have had joy and laughter in the midst of it all. I am so thankful that before we were married, we were friends. It became a beautiful foundation for marriage.
Even more beautiful is that even if you did not marry your best friend, God can work in amazing ways. No matter how long you have been married, no matter the struggle you may be facing as a couple, He can bring you closer. He can make you the best of friends. My Beloved and My Friend can be a source of help and encouragement as you seek that closeness. This would be a great resource for couples who are engaged to be married or recently married as well.
Purchasing/Pricing Information
My Beloved and My Friend: How to be Married to Your Best Friend Without Changing Spouses is currently available for pre-order. February 14, 2014 is the scheduled release date. You can pre-order a copy for $12.00 (free shipping).
Stay updated at My Beloved and My Friend.com.