This morning I overslept. When I did wake up, I was not feeling well.  Thoughts of the day ahead did not excite or energize me. I prayed that the Lord would just grant me the energy to keep up. No worries or concerns of getting ahead. Today I just needed to keep up.
The Lord was gracious and merciful. He blessed with a perfectly ordinary day. We tackled deep cleaning that had been put off for far too long, the overflowing baskets of laundry were brought into submission, and the great outdoors were enjoyed with no wildlife encounters.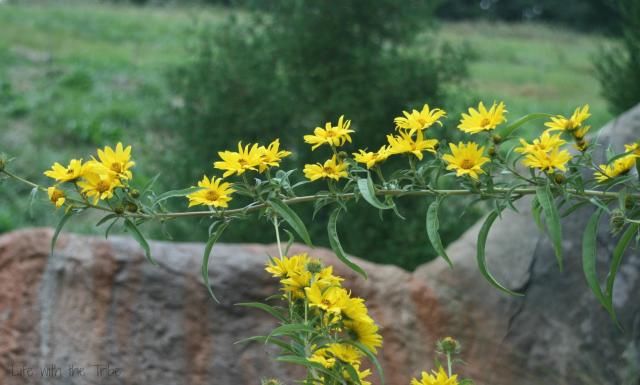 Ordinary. And beautiful. I love my ordinary days. Treasure them, I do.
At the end of an ordinary day….I can savor those ordinary moments. They pass by quickly. If it hadn't been an ordinary day, I might have missed that Sam did not have super powers but that he had Sam powers. They are even better. I would have missed the delight a small notepad brings to a five year old. If it hadn't been an ordinary day, I would miss my girls singing as they work together.
Excitement is overrated. Embrace the ordinary.