After several days of cold weather, we had a gorgeous, warm day with sunlight streaming down. I looked at the stack of books, the to do list, and the laundry. I did what had to be done.
I sent the children out to run, climb, hike, explore, and enjoy that beautiful morning. They ventured into the woods, they rode bikes, and then they were really quiet. Hmm, what were they up to?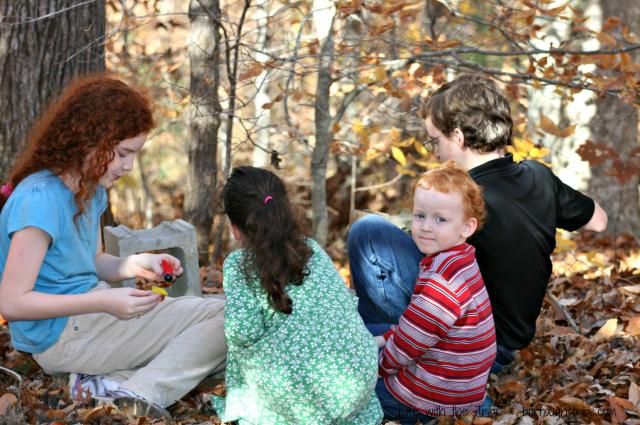 Enjoying a moment or two of superhero action.
We enjoyed lunch, hit the books, checked off the list, and tackled the laundry. A day fully seized.