As busy moms, I'm sure we all have different areas that we struggle in. After seventeen years of marriage and eight children, it would make sense that I would have mastered certain areas of life. Ahem. Or not.
One of my biggest areas of weakness is meal planning. When you think about it, eating isn't optional.  Then there are ten of us at the table so running to the drive thru isn't economical or nutritious. Despite needing to supply three meals a day, I still struggle. It overwhelms me. I ignore it. I delay it. I wing it the best I can.
I also work on overcoming this weakness. I stumble. I fall. I get back up, pull out the calendar and try again. Tonight was one of those getting back up again times. It is almost grocery shopping day so I want to be prepared, I want to be a good steward, and I want to please my family.
What better time to get it together and kick it up in the kitchen than at the dawning of a new year? I'm giving myself a bit of a challenge in 2014. I'm going to do better, work harder and be more diligent at planning meals for my family. Want to join me? I'd love for you to share!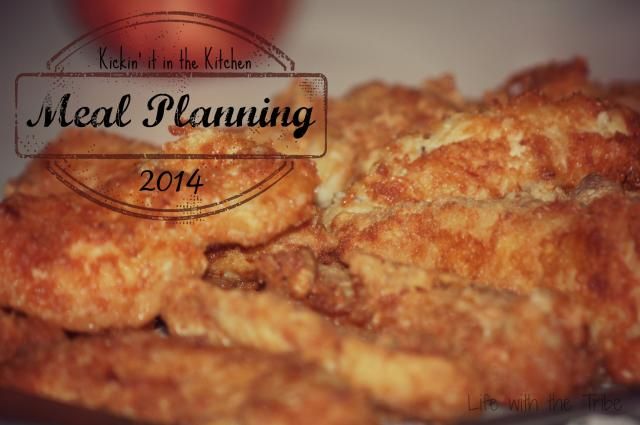 I happened upon two websites that helped me get a bit motivated, gave me a new idea or two, and reminded me that this really is simple. Maybe these sites will help you spruce up the meal plan or help you jump start putting together one. Happy Meal Planning!
Stacy Makes Scents shares 100 Days of NO Processed Meals – Crock Pot Style   We use the crock pot often here. I love finding a new recipe or two to add to those busy days.
Beth from 123 Homeschool 4 Me shares her January Menu Plan and includes a shopping list and a few recipes. All the work is done for you! While I am not using the full January plan, I am pulling  a few ideas to add to our meals. Thanks, Beth!