Happy Wednesday and welcome to the 5 Days of Homeschooling Essentials Blog Hop. The past couple of days I have enjoyed sharing with you about laughter and love. Today I want to talk about limits.
Limit – noun – a point beyond which it is not possible to go Taken from Merriam-Webster Dictionary
As we go about teaching, guiding and nurturing we can choose to laugh over exploding pancake batter and peg dolls stuck to the wall. We can make a choice to have an attitude of love in how we exhibit patience, kindness and contentment. We also need to make sure that we recognize when our children have reached their limit. And just as importantly when we have reached ours.
Not so long ago, I was sitting at the table going over math corrections. I had one of my children beside me and we were working through problem after problem and understanding was not happening for the child. I had explained it every way I knew. As I was trying to think of another way to explain, I look up from the paper and see silent tears sliding down a cheek. In that moment, I realized that she had reached her limit. Her brain had taken all the math instruction it could handle for the day and I was basically beating a dead horse.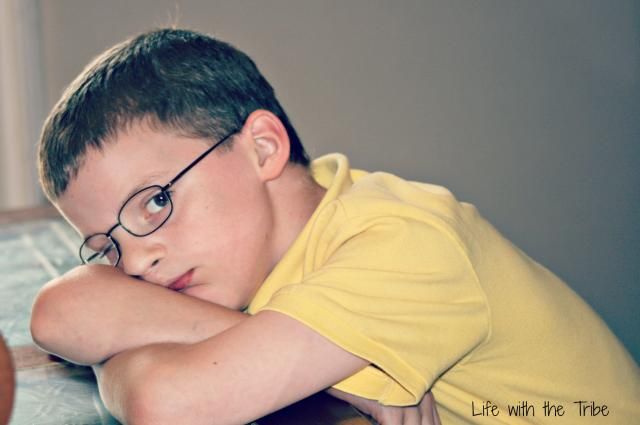 I had a choice. I could press onward and keep working. Or I could acknowledge that what she really  needed was to shut the book, walk away, and tackle it the next day. The math book wasn't going anywhere. The same problem would be there tomorrow, next week, next month.
Our children may express when they have reached their limits differently. Our purpose is to learn to recognize it. All of my children express it differently. While one may silently cry another may be more vocal about it.
Setting time limits and keeping lessons short are great ways to manage this. For the child and for the mom.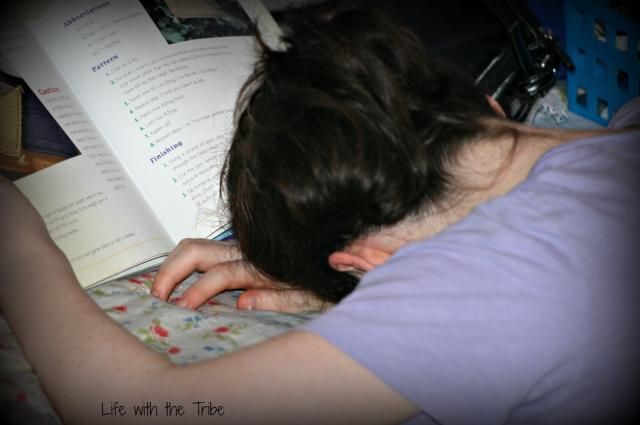 Oh,yes, this mom can reach her limit, too. I am getting better at catching it before frustration takes over. Not too long ago, I was in the midst of a phonics lesson and it was not going well. My daughter just couldn't get the sounds out correctly. I could tell that I was almost to my limit; to the point where I was going to lose patience. I simply said, "You know, this lesson is a tough one today. Why don't we break it up into two days?" My daughter agreed it was a great idea. No one ended up frustrated or in tears. Limits. It is good to know when you are hitting yours!
I think it can sometimes be challenging to recognize our children have limits in certain areas because we feel we may be falling short in some way. That is not true. Brains are such a complex and amazing work of the Lord. Your child ( or you) may simply need a break from long division or a new way to look at phonics. It could be the brain is overwhelmed with information in that science text and needs it in smaller chunks. Maybe mom needs a family walk mid morning to refresh her mind before tackling the next task.
Pay attention to when you and your child get frustrated during the day. Make notes. Evaluate it. Has he reached his limit for the day? Or is he not trying? Do I need a resource that gives me, the mom, more help in teaching this? Find a solution.
Encourage your children to let you know when they are feeling like they are hitting a brick wall. Help them to learn how to find solutions on their own! One of my older daughters was struggling with a subject. No matter what she did, she just couldn't make progress. It just happened that one day she realized that listening to music helped her mind to focus on the work. The difference was amazing. She was no longer frustrated and overwhelmed but making progress.
May we all laugh more, love always, and learn our limits!
Want to see more homeschooling essentials? Here are a few stops to get you started! Enjoy!
Erica @ Be the One
Ellen @ Grace Tells Another Story
Jenn @ Treasuring Life's Blessing
Christine @ Our Homeschool Reviews
Michelle @ Delightful Learning
Hillary @ Our Homeschool Studio
Melanie @ FinchNWren
Brittney @ Mom's Heart
Heather @ Principled Academy