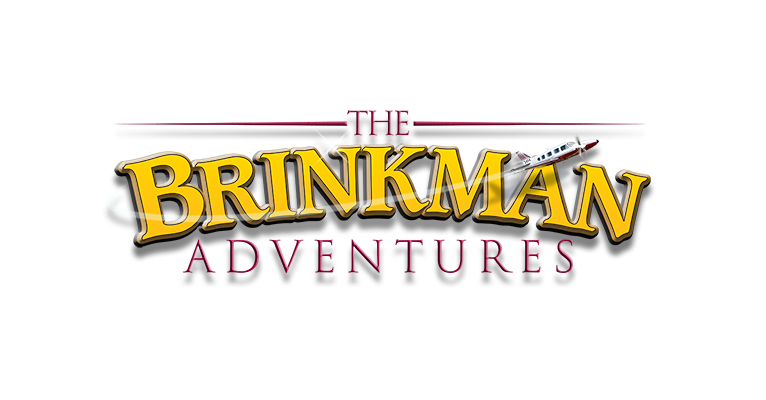 As much as I love a good read aloud to share with my family, there are some times when we all enjoy an audio drama. Everyone was eager for The Brinkman Adventure Season 2 to arrive. This audio drama from Brinkman Adventures was a new discovery for our family so we were thrilled to be able to review it!
The Brinkman Adventures begins with a large, homeschooling family with a flair for adventure. When you add in true accounts of missionary stories, you have the recipe for entertainment that is exciting, encouraging, and inspiring. We must not forget the loads of laughter that will happen as well.
"I like the rooster. And when the kids picked up the nuts in the other guys yard." Sam ~ 4

"The stories were interesting and the kids made it funny. I have always enjoyed missionary stories so of course I enjoyed this. I liked watching the Behind the Scenes video. It was cute how they tried to get the younger ones to say their parts." Rebekah ~ 15
My children and I enjoyed listening to these audio dramas on rainy days and Sunday afternoons. Everyone finds an activity to do that will keep their hands occupied, we find a comfy spot, and settle in for a great story. Some knit or draw, the younger ones might play quietly with a toy, and others may chose to just sit and listen. With twelve episodes that are about 30 minutes each, we could have a short break in our day or relax for a whole afternoon.
"The stories were very interesting. I really liked the story about the poison wood. It was so funny!" Lydia ~ 10
One of our favorite ways to enjoy The Brinkman Adventures was while traveling. While the Brinkmans were in a bus with a lively rooster, we were in the family van traveling to grandma's house. We all enjoyed passing the time on the road with listening to these adventures. Our travels were the perfect amount of time to enjoy several episodes each way. Even our youngest ones enjoyed listening and asked for more on the return drive home.
"I really liked the stories. The rooster story was really funny. I wish it didn't take so long to get to Grammy's house." Sarah ~ 6
What I really love is that these adventures are based on a real family like the Brinkmans and real events with missionaries around the world. What a wonderful way to share the lives of missionaries and how God works in amazing ways. It is also a great foundation for discussing how our family can play a role in missionary works.
"The stories were interesting and funny. I liked the Brinkman family." Mary ` 14
Once you have enjoyed listening to adventures such as The Mystery Ring or Mexico by Bus, you can learn even more with the Behind the Scenes at Brinkman Adventures. Here you can read the real stories and events that inspired the episodes.
"The stories were really good. I liked how the kids acted. They cared for one another. Some parts were really funny like Isaac's dream about the poison wood. I'd really like some more." Hannah ~ 8
The Brinkman Adventures Season 2 can be purchased as a CD set or mp3 Album.
Season 2 CD set – $25

Season 2 mp3 album – $17
Brinkman Adventures has Episode 9 (from Season 1) available for listening online. You will also find another episode to enjoy if you spend some time perusing the website.
"At first I wasn't sure I was going to like them. But after listening to a couple of episodes I really enjoyed them." Caleb – 12
We thoroughly loved the Brinkman Adventures and look forward to more episodes in the future. They are perfect for the whole family to enjoy! Please know that these audio dramas are not limited to large, homeschooling families. Anyone who enjoys family adventures and missionary stories will benefit from Brinkman Adventures.
Don't just take our word for it! Check out what other Crew Members had to say.