Sweet Ezra is one week old already! (And a couple of days.) It seems that much of my time has been spent holding the sweet boy and that makes sharing his cuteness a bit challenging.
Ezra is a delight. He nurses well and sleeps well. He is also a cuddler which makes my heart happy. I do love a good cuddle! Of course, everyone from Martha on up wants to cuddle with him as well. I might have to set up a spread sheet for Holding Ezra Times. For those who are concerned about kiddos in large families getting enough love and attention? Trust me, it is not a problem!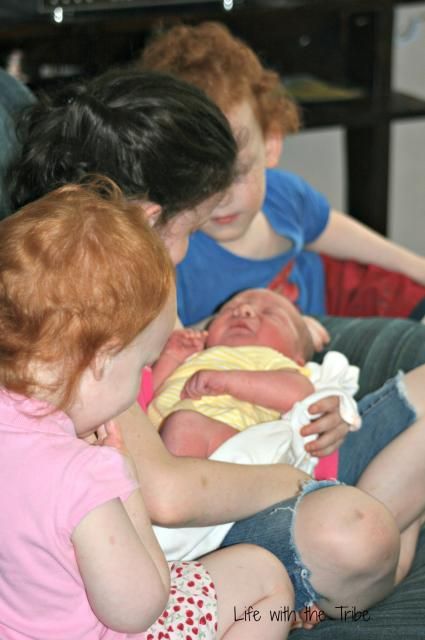 Two little quirks I have noticed about Ezra: 1 – If he acts like he wants to nurse but won't, just give him a minute or two. He just needs to poop first, lol. 2 – He gets an adorable milk moustache when he is nursing. Seriously adorable.
Love those babies, mommas. Time goes by fast!