I am continually amazed at how quickly time goes by…..it seems that with each child time passes at an increasing rate. It is hard to believe that our Sweet Ezra is already a month old!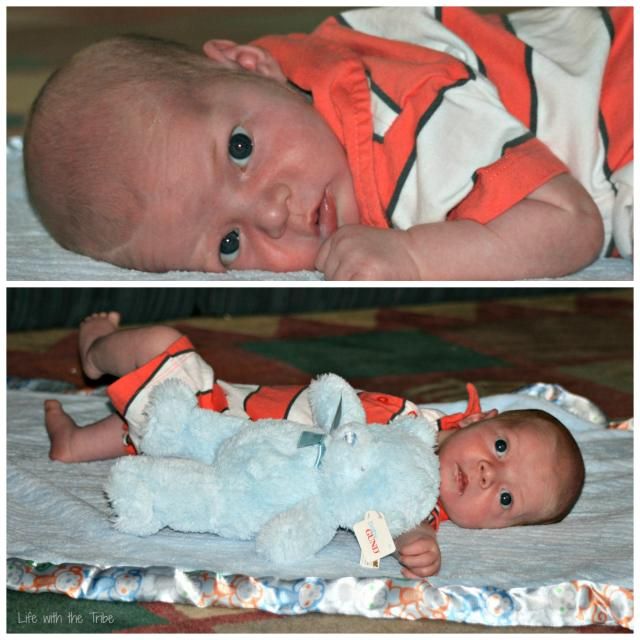 What a precious month it has been. Ezra is not only adorable but he is a content, laid-back guy. As always for me, nursing was a rough start. Thankfully Ezra and I quickly worked through the issues and we are having no problems. He is steadily gaining weight and I can't wait to see if he is a chunky monkey!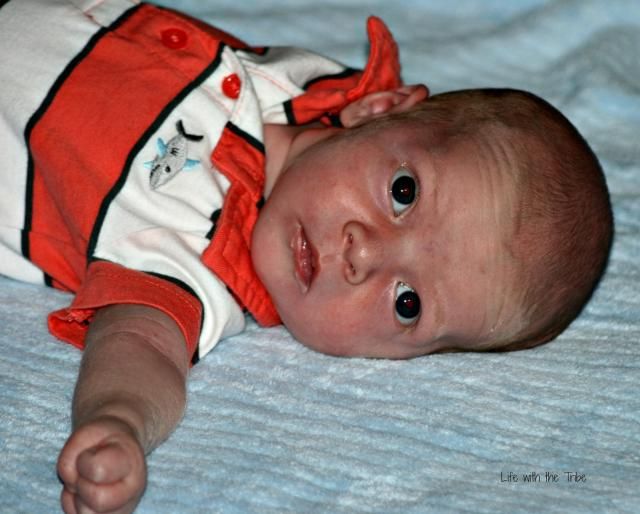 Ezra is also a great sleeper. At a month old he is already falling into a routine for his sleep. At this moment, 3pm, he is taking his afternoon snooze. Everyday around 2ish he settles in for a nap. How fabulous that it is the exact time we are having "rest time" in the house? Such an obedient guy!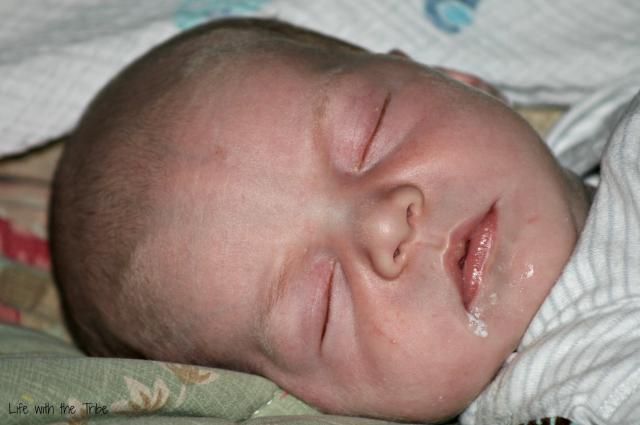 He has done the same thing at night. In bed by 10 and then sleeps until 2ish. He nurses quickly and then is back to sleep until 6ish. This momma is appreciating nice chunks of sleep time.
To the delight of all his siblings, Ezra has also started smiling.  It has become a favorite past time – seeing who can get Ezra to smile the biggest. I would love to be able to catch it with the camera. This is usually my result: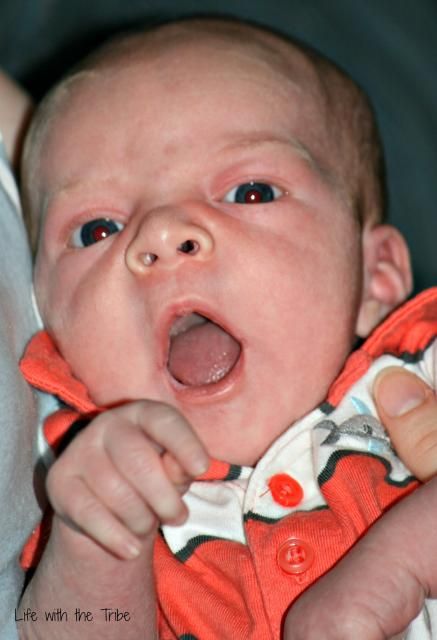 Yes. A lovely, totally bored yawn.
Ah what a joy this month has been.  We love you, Ezra!