Sweet Ezra is already two months old!!  It is possible that he gets even more adorable and sweet each day. Hands down, he is the best distraction to getting school accomplished! Thankfully it is easy to read aloud and nurse at the same time. I imagine he will have a fascinating vocabulary when he starts talking.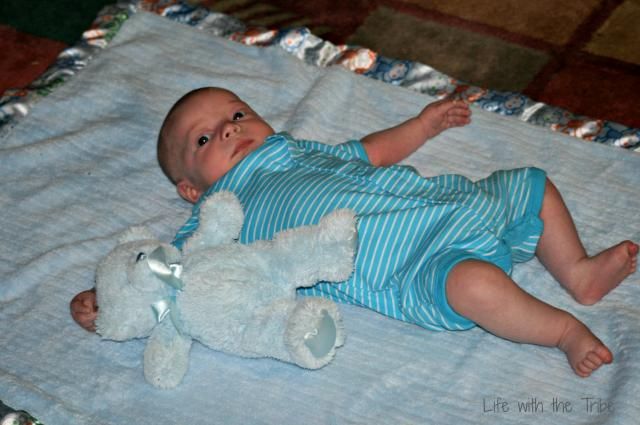 With us going to JAARs Day and celebrating Lydia's birthday, I almost forgot to take his two month pictures. Ack!! So I quickly snapped a few before it slipped my mind again. He takes after a certain sibling and doesn't like to cooperate when I have the camera out.
Just this past week, Ezra began wearing 3-6mths clothes and he weighs over 13 pounds. Folks, that is 13lbs of pure sweetness. Trust me.
Look at that face! Sweetness, people, pure sweetness.