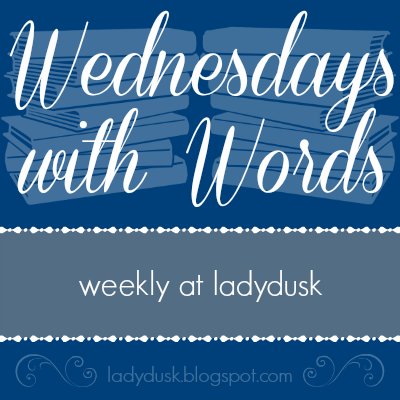 My personal reading has been progressing slowly this past week. Other projects or tasks are taking precedence when I have a moment of quiet. We have thankfully gotten back into the habit of reading during lunch. Once the children are all settled at the table, I read at least one chapter. We are still sharing Summer of the Monkeys.
I am so thankful we found this little treasure. As I am reading, the children are already laughing at what is coming next. The interaction between Jay Berry and his grandpa really is sweet and precious. I can easily picture the scene playing out in my mind as I read. We, naturally, are all eager to see how it ends.
Here is a bit from our reading today:
"Just then I saw a sight that took me several seconds to figure out what I was seeing. I couldn't believe it. I couldn't breathe. I couldn't even swallow. I couldn't do anything but stand there with my mouth open and stare. I had seen a lot of sycamore trees in my life, but I had never seen one as beautiful as the one I was looking at. Strung from limb to limb, all through the top of the tree, were the pink and blue ribbons I had gotten for Daisy.

Sitting on limbs, here and there, were the monkeys. Each one of them that I could see was holding a coconut in his paws. They were just sitting there looking at Grandpa and me; with no expression at all on their cute little faces. A gentle breeze was stirring the top of the big sycamore. The ribbons were waving and fluttering. Brilliant flashes of pink and blue gleamed and shimmered in the sun's bright rays. It was an unbelievably beautiful sight. " p187
And after Grandpa's first encounter with the monkeys:
"Grandpa didn't get out of the buckboard. He just sat there, holding the reins in his hand, and looked at Papa. He shifted a little on the seat and said, 'I've never deliberately told a lie in my life; but if I thought I could tell one and get out of this, I would. I'm going to tell you what happened to us, but I don't think you're going to believe it. I saw it happen, and I don't believe it." p 191
And finally, if all young boys could think this way about their grandpas:
"I hadn't completely given up on catching the monkeys. I still had a lot of confidence in my old grandpa. With his help, I figured that, in the long run, I'd come out all right. I always did." p 193
I think we all might be a little sad when we finish Summer of the Monkeys.