With five book devourers in my home (well, six if I toss myself in the mix), I am always on the look out for good reads. While there is nothing quite like an old book….at times books can become dear friends…..we don't snub our noses at new books on the shelf.
This year I decided to join in with Hope is the Word for Armchair Cybils.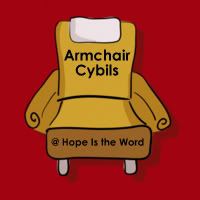 What is Armchair Cybils? Good question.  Cybil Awards recognize children's and young adult authors and illustrators. You can find out more information at About the Cybil Awards.
Each year, after nominations have been made, Hope is the Word hosts the Armchair Cybils. Pick from the nominated books in the various categories. Read however many you can or want to read. Then share about them on your blog.
Not only will this help me find a few new reads for my kiddos but it forces/encourages/inspires me to make time to read for myself. I love finding a good read, don't you?
Where will I begin? It just happens that I have already read a few nominations this year. I feel a bit ahead of the game. Now to see what my library has available to keep this endeavor budget friendly!