For the past year or so,  I have slowly been transitioning our days, our studies, our schedules back to what I envisioned years ago. How easy it is to allow a slight slip in focus to lead us off track.
With a desire to more fully implement a Charlotte Mason style of education in our home, I have moved the children into using Ambleside Online.The move has been slow and steady. To save my sanity, I am taking it step by step instead of jumping in head first. Wise I think as I am taking nine children down this path with me.
As I read and study and refresh my mind to this philosophy of learning, I am continually reminded of the importance of learning, reading, writing, and studying for myself. Naturally I am reading selections from my older children's studies and reading aloud to my younger ones. This can be challenging but I love to read and read to my children so it makes my heart happy!
Other areas, however, are not as easy for me to implement for myself. A Commonplace Book and a Nature Study book are two items that I have delayed beginning for myself. My focus has been wrong. Does it really  matter if I don't sketch well? If my handwriting isn't perfect, is my life going to go off course? I think not.
So I begin first with a Commonplace Book. My two oldest girls enjoy theirs. They are diligent to treasure words and thoughts and ideas. Now I will do the same. For myself and to set an example for my younger ones as well.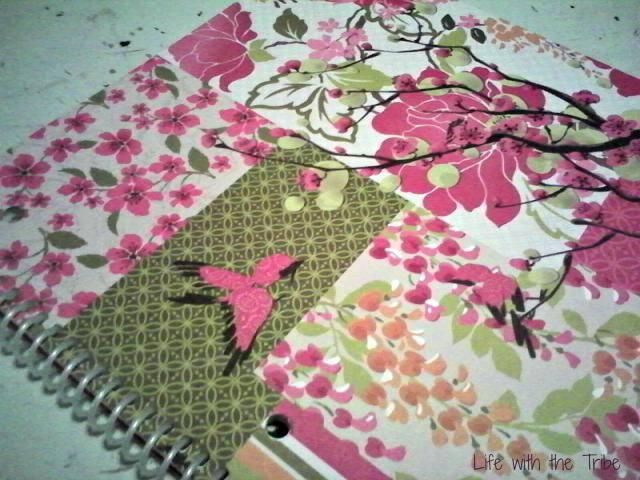 A simple composition book with a pretty design. A pack of pens. Endless words, thoughts, truths, ideas…….With paper and pen, I begin.