My children have been doing an excellent job holding me accountable for reading aloud. Who can resist the most handsome five year old asking for books? I can't!
The book basket has been full of a variety of books. The fun is that some were surprises for me! My older children are quite good at selecting excellent picture books.
Maple and Willow Together (Lori Nichols) – We read Maple several months ago and it was delightful. It might be possible that I loved it more than my children. When I pulled Maple and Willow Together, I had children squeal with delight. I guess they liked Maple more than I realized. This book show sisters, Maple and Willow a bit older. While the sisters love each other and even have their own special language, disagreement happens and the girls are separated. But a slipped note under the door and all is made right. This is a sweet, true picture of sisterhood. This one is pulled out of the book basket often. With six sisters in this house, I think we connect with the storyline quite well.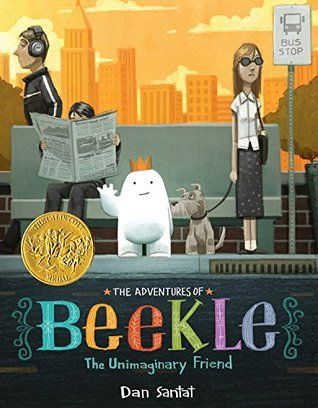 The Adventures of Beekle: The Unimaginary Friend  (Dan Santat) takes us to the land of imaginary friends. On this far away island, imaginary friends are waiting to be chosen by a real child. Beekle waits and waits and waits. Finally Beekle decides to set out and find his child himself. As he travels through the city, he finally finds his person and get his name: Beekle. The kiddos enjoyed Beekle. In the end, Beekle's child has drawn pictures which are pages of the book. Sam, 5, had to take me back through the book to show me. Interesting perspective on imaginary friends; enjoyable for those who have imaginary friends or not.
Bear Has a Story to Tell (Philip C. Stead) was a surprise for me. We were settling in to read a few books and I pulled this one out. My 11 year old said that she had found this at the library and it was a really good book. She was right. Bear has a story he wants to share with his friends (frog, duck, mouse, and mole). However, winter is coming and all his friends are distracted with winter preparations. Bear is a most excellent friend and helps everyone instead of telling his story. Finally Bear settles in for the winter and soon wakes up to spring. Unfortunately now Bear can't remember his story. No worries, Bear. His friends quickly step in and help Bear remember his story. While it is told very simply and with subtle illustrations, it is a sweet story of friendship that I'm glad found its way to our book basket.
The Right Word: Roget and His Thesaurus (Jennifer Fisher Bryant) tells the story of Peter Mark Roget, a young, shy boy who enjoyed writing. His writings were not stories but lists. Peter loved words and organizing those words. When he was older, Peter studied medicine and became a doctor but never lost his love of words. Those lists eventually became a book: the thesaurus. My youngest readers really only appreciated the illustrations. They were lovely, collage style illustrations. Those aged 7 and up appreciated the story of Roget. I like using these types of picture books to introduce biographies to my younger ones.
If you have a young inventor, he may enjoy Wendel's Workshop. Sam loved it and it is a fun read.  He also grabbed It's An Orange Aardvark; a favorite of his.
Mo Willems' easy readers Watch Me Throw the Ball! and I Broke My Trunk! have been popular reads as well. Along with being read aloud, the kiddos enjoy reading them together; each taking a "part".
Jasper and Joop (who can resist these adorable goslings?), Go, Dog, Go (they love this one), and Tap to Play (an interactive book that wasn't that engaging) rounded out the picture book reads.
What have you been reading with your little ones?