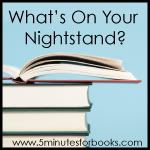 It seems that I reach the end of the month and think to myself, "I really wish I had read more." This month, however, I look back and take a deep sigh. I had a delightful, though sometimes hard, month of reading.
I read two selections from the Children's Section of the library. One was Fog Magic that I chose for my Newbery Through the Decades read. It was a pleasant surprise.
The Wollstonecraft Detective Agency: The Case of the Missing Moonstone is a new book and the first of a series. I am always looking for new reads for my houseful of bookworms. I wasn't sure at first how The Missing Moonstone would go but it turned out to be a fun, easy read that I happily passed along to my eleven year old daughter. She thoroughly enjoyed it. I have a review of it in progress so hopefully more thoughts to share soon.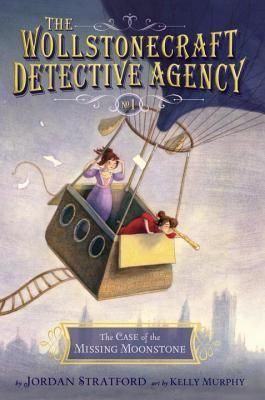 Last year I read Rose Under Fire and finally remembered to request Code Name Verity (Elizabeth Wein) which actually happens before Rose Under Fire. I'm not sure I can adequately express how powerful Verity was for me. It was gut-wrenching, breath taking, and so moving. The picture it shows us of a prisoner of the Gestapo in World War II, how the lives of two young women are forever impacted and changed, the beautiful love of friendship, the heartbreak of war, and the heart of man. I shared Code Name Verity with my two oldest daughters (16 and almost 15) and they shared my thoughts. This is in the young adult section of my library and rightly so. If you share this with your children, there is a definite maturity level needed to grasp the depth and power of this book. It still haunts me.
Two books by Helene Hanff might just be the delight of my March reading. 84, Charing Cross was my bedtime reading for a short time and I loved reading the letters between Helene, script writer in New York and Frank Doel, a used book seller in England. A beautiful friendship developed in these letters over the years. Not just between Helene and Frank but his co-workers, his family and even his neighbor. How had I missed this book? I hated to see it end.
Since I have no self-control, I quickly requested The Duchess of Bloomsbury Street so I could read more about Helene and England. I do believe I loved it just as much as 84, Charing Cross. Why? I might be one of a few in my home who loves England and dreams of visiting one day. Helene lived a dream!
I have a couple of in progress reads:
The Haunted Bookshop by Christopher Morley – This one is dragging in a mighty way for me. I am not enjoying it nearly as much as Parnassus on Wheels. It is possible it will be set aside for a while.
Frankenstein – I really, really need to finish this but am having a hard time. The copy we have has the tiniest print. When I have a chance to read in the evenings, my eyes seem too tired to handle it. I might have to find a copy for the Kindle so I can enlarge the font. Not my favorite option!
Upcoming Reads:
I am not sure! I want to read one more selection for the 1940s Newbery Through the Decades Challenge. I have several children's book stacked on my dresser. Norms and Nobility by David Hicks is sitting on my desk. So many choices!
I'd love to hear about your latest reads!