We have enjoyed some great picture books over the past couple of weeks. I thought I would pick a few of our favorites to share.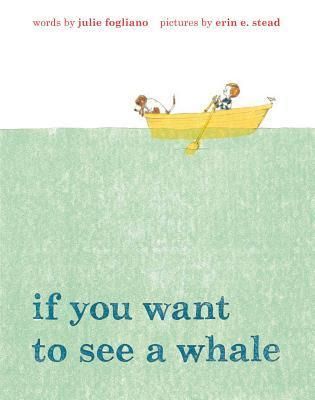 If You Want to See a Whale (Julie Fogliano) helps reader learn what to do (or not to do) to see a whale. Spotting a whale might not be as easy as you think! As we watched a young boy and his dog look for a whale, we learned that to see a whale, we really need a window. An ocean would be helpful and time to wait is necessary as well. Unfortunately to see a whale, you have to ignore the roses and sailing ships. Those pirates? Yes, ignore those too because we are wanting to see a whale.  This book gives a great lesson on patience. Can you wait for what you really want and ignore the distractions? I loved the gentle flow of the words. The illustrations suited the story beautifully. Soft, gentle pencil sketches and linoleum printing were used.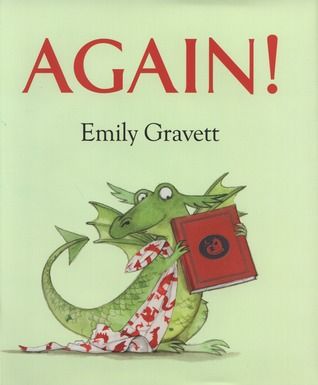 Again (Emily Gravett author of Orange Pear Apple Bear) is one you will appreciate if you have a child who wants you to read a story again. And again. And again! It is time for bed and Cedric the dragon wants to hear his favorite bedtime story. As soon as his mom finishes reading, Cedric is demanding Again! Oops, Mommy Dragon falls asleep in the middle of reading. Cedric is very upset. What happens in the end to his book is most unfortunate. The illustrations really make this book. At each reading of Cedric's story, you will notice the characters of the book responding to Cedric. My children loved catching the changes as I read. A very simple but fun read; especially if your children are prone to asking Again! Again!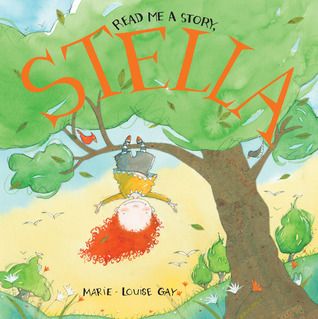 Read Me a Story, Stella (Marie-Louise Gay) is an absolute delightful read. Ms. Gay understands children and their world. Stella loves to read and throughout her day with Sam, she always has a book in hand. They spend the day building a doghouse for Fred, having a picnic by the pond, watching frogs, and looking at caterpillars. Stella is always ready to read to Sam from her books or share what she is reading. Sam is full of questions. They have a fabulous day of exploring and enjoying nature.  Until the end of the day comes and we close the book as Stella is reading to Sam. This is such a fun read. We have a Sam and his eyes lit up when I started to read. It helps that our Lydia looks much like Stella and loves to read. The illustrations are full and vibrant and children will love each and every page. I love the sibling relationship between Stella and Sam. So very sweet! I think I need to grab a few more Stella and Sam books.
Warning Do Not Open This Book! ( Adam Lehrhaupt) is hands down Sam's (5) favorite book in quite some time. I can't count how many times he has asked me to read this book. He loves it! My other little ones enjoy it as well but not like Sam does. Warning signs are telling you not to open this book. Don't do it! Of course you have to open it. When you do….you let the monkeys out. And if that isn't enough trouble, you keep turning and then you have toucans and monkeys! Yes, it gets even worse. With the turn of another page…an alligator!!!! No worries. We have a plan. A banana. Yes, that's the plan. Will it work? Can we capture the monkeys, the toucans, and an alligator? Be prepared to read this book again, and again, and again. It is a fun read. At least for boys named Sam.
What have you been reading with your little ones?