I have already shared a bit on why I think Nature Study is important and what I needed to get started. The next hurdle? When and where were we going to make this beautiful thing called nature study happen?
At first, I had planned on selecting an afternoon that would be set aside each week. Fridays is often selected to be a day of Enrichment Studies so perhaps Friday afternoons? Hmm, why not?  I felt that I would really need to schedule it or it wouldn't ever actually take place. Friday afternoons make sense, right? The week of work is done. We have checked off all the boxes, the books have been read and discussed, tests have been taken so now for the fun outing.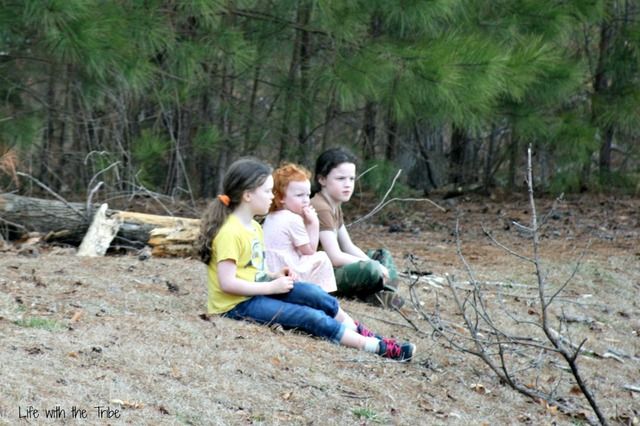 Well, not exactly. I don't believe that it is even feasible to think that I will have two days exactly the same with nine children in the house. A little one might not feel well, an older child needs a bit of help with math, or the laundry mountain has gotten out of hand and calls for extreme measures. Or the weather for Friday afternoon turns ugly.
Flexing was the key. I decided that we would plan on Monday being our nature study day. If the weather or just life took an unexpected turn then we could flex and bump to a different day. I can easily do this because we don't have extra activities to interfere with other days. Monday does not work out? No problem. Hello, Tuesday afternoon or Wednesday morning.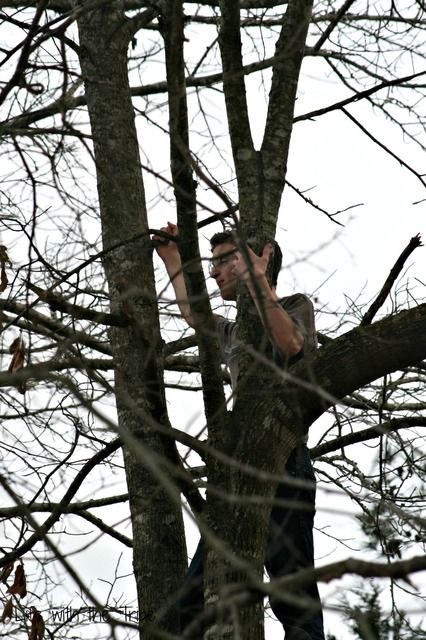 But where would we go? We also have only one vehicle so we have to work around dad's schedule. Thankfully we live in a small town and in a bit of a set back area. We have a  small wood next door that even has a small creek. Not only is it a favorite place for the children to imagine in, we can also study the beauty of nature there.
We happen to live in a neighborhood that was established before clear cutting was a common practice. A simple walk around the neighborhood can be full of many nature encounters. Flowers and trees blooming, birds, grasses offer much to study.   Bats have even been spotted while walking.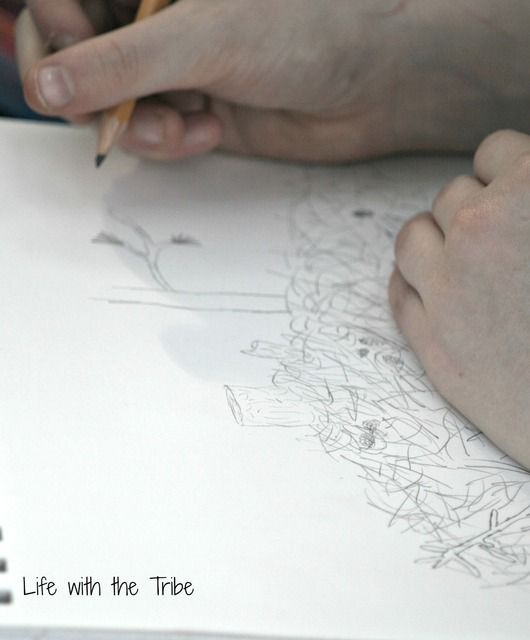 Our walks in the neighborhood almost always end up at the park which is right down the road from our home. While it isn't always ideal for nature study, we can make it work.
I am also researching greenways in our area that we can plan trips to a couple of times a month. A drive up the road about ten miles or so will open up a wealth of possibilities. I am looking forward to our next outing!
When and where do you do Nature Study? I'd love to hear and be inspired. Next time I'll talk about how we do nature study.