My children never turn down the opportunity to read a new book. When we received S is for Smiling Sunrise: An Alphabet Book of Goodness, Beauty, and Wonder (Vick Wadhwa) from WordsBright, we were happy to review it and add it to our book basket.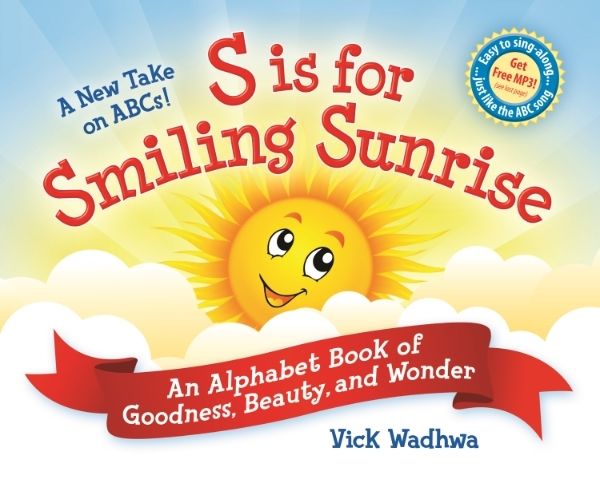 S is for Smiling Sunrise is for Ages 3 and up!
S is for Smiling Sunrise was inspired by Mr. Wadhwa's daughter and his interest in early learning and education. This book presents the alphabet with colorful pictures and rhyming text. (The rhymes can be sung to the traditional ABC's song.) This book not only presents the alphabet to your child but provides opportunity for building vocabulary and character development.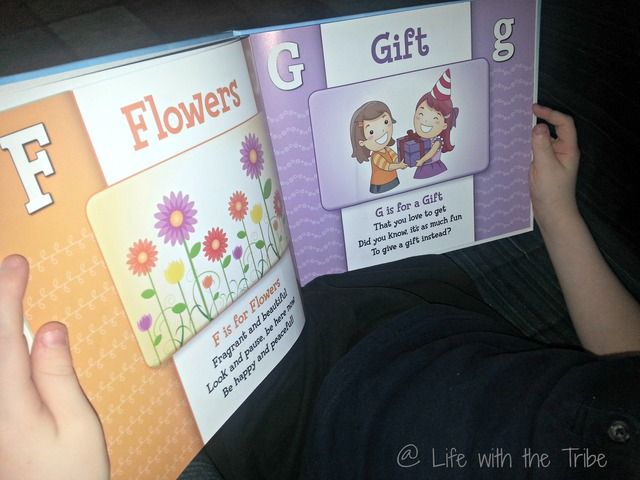 While this book can be used for simple reading enjoyment, you can use S is for Smiling Sunrise as a springboard for learning. WordsBright provides a free resource for teachers, parents, and caregivers to use with this book. This simple seven page guide covers concepts, vocabulary, questions, and activities for each letter/rhyme.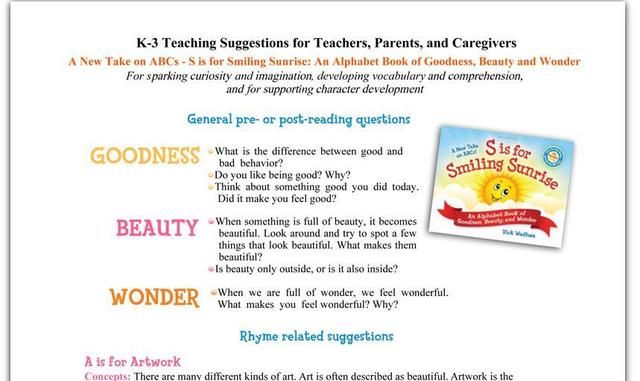 The free K-3rd S is for Smiling Sunrise Teaching Guide is quick and easy to download.
For example, "flowers" is the focus word for the letter "F". The concept covered is that flowers are beautiful. They smell lovely, too. We are reminded to stop and enjoy the beauty around us when we see flowers. "Can you name flowers?" and "How do flowers make you feel?" are a glimpse at the type of questions offered in the guide. Suggestions for vocabulary are words like: fragrant, beautiful, peaceful. Finally we have the activities which are sure to be a favorite with your young ones. Discussing flowers is the perfect time to go outside for a walk to enjoy the beauty of flowers.
The rhymes in S is for Smiling Sunrise can be sung to the tune of the traditional ABC's song. We all know that little ones love music! However, you might find reading this book to the ABC tune a bit challenging. Music is not my strongest point so I struggled to get the tune just right. This was not a problem because WordsBright has a free mp3 download of the rhymes being sung.
You can download the free mp3 here. Contact information is required to access the download.
Our Experience with S is for Smiling Sunrise
After reading over the book and the free guide, I decided that simply enjoying the book would work well for our family. I shared this book with two of my little ones (ages three and five) with a few older ones listening in as always. My nine year old daughter has also read this book aloud to them as well. (Having extra readers is so helpful during our busy days!)
Over the past few weeks, this book has sat in the book basket. After reading through it a few times, my children lost interest. For a book that speaks of beauty and wonder, I would expect to see pleasing and delightful illustrations. The pictures used were not engaging for my children. The rhymes did not seem to flow well with the intent of the book: goodness, beauty, and wonder.. It begins with concepts such as: A is for Artwork and  B is for Butterflies and shifts to T is for Tasty and Y is for Yellow Yacht. Tasty and Yacht do not bring up thoughts of beauty and wonder for us.
While S is for Smiling Sunrise was not a good fit for our family, you may find that it is the perfect way to share the alphabet and learning with your young ones. You can take a peek inside the book and see for yourself!

Also, take time to see what other  Crew Members had to say about S is for Smiling Sunrise.