Wow, it is June already! I had plans to be prepared for the Newbery Through the Decades Challenge and have my 70s selection ready and waiting. Does life ever go according to plan? Last night, after the kiddos were finally in bed, I looked over the possibilities, read a few reviews online, and then went to see what was readily available at the library.
I wanted to keep my selections at a minimum because I really have lots waiting to be read. Trying to decide what to read and what should have priority is so hard for me!
My Selections:
The Westing Game  (Ellen Raskin) was requested from the library last night and will hopefully be in my hands in a couple of days. This sounds like one a few of my children would enjoy. I don't know that it will be a read aloud. We have an exciting new read aloud that can't be bumped. Hopefully, it won't let me down.
Bridge to Terabithia (Katherine Paterson) has been on my list forever to read. One of my daughters read it a few years ago and declared it the worst, saddest, most horrible book ever. She was not impressed with the turn the book took. If she had her way, it would likely be removed from our bookshelf. This challenge seems the perfect time to finally read it!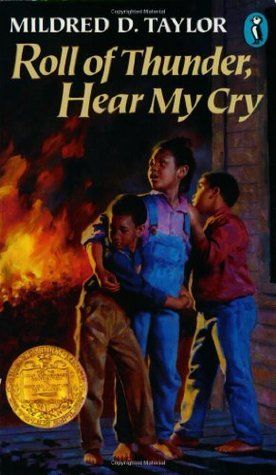 I might read Roll of Thunder, Hear my Cry (Mildred D. Taylor) for the second time. I read it when I was in middle school and can even remember the project I had to make for class. It really left an impression on me when I read it. I wonder if it would still be a powerful read for me? This is one that I think my serve well as a read aloud. It will definitely be in the later part of the month, I think. What I want to know is how did I miss that it was part of a series??
Other selections that I want to read….
The Dark is Rising (Susan Cooper) but this is a series so I will wait until later to start this, I think.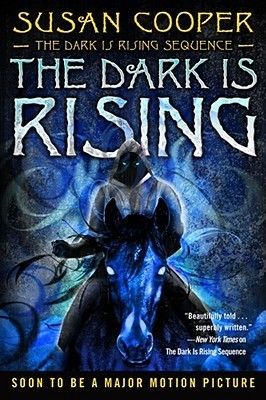 M. C. Higgins, the Great (Virginia Hamilton0 has me intrigued. If I can squeeze it in, I might have to try.
Since my older girls are always weighing in with what they think I should read, this month I'm going to shake things up a bit. I'm going to have each of my children (from the 9 year old up) select a 1970s selection to read. Normally after I read one, I pass it along. It could be fun to see what they would pick and if they would recommend it to me.