I have  friend who lives in the midwest. She works in the local public school system that has implemented a most ingenious concept. Every Monday the school flows on a two-hour delay schedule. Mondays are hard, am I right? A two-hour delayed scheduled seems simply brilliant to me. Brilliant!
I thought to myself, "Well, this concept is so scrumptious that I should give it a go here. And if a two hour delay is great, well a four hour delay is even better! Right?" (Side note: Every time I type "delay" I spell "dealy". I may be suffering from a caffeine shortage. )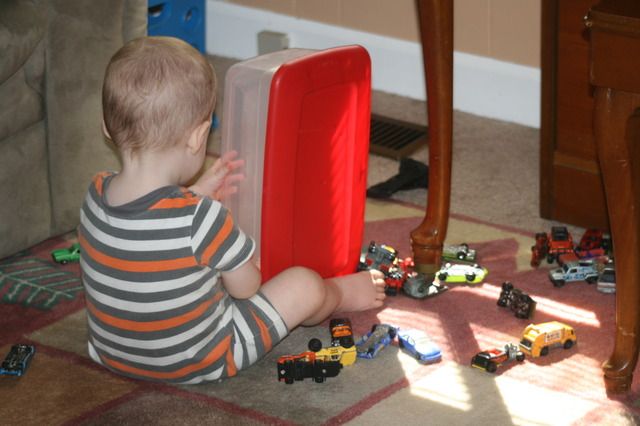 Perhaps a four hour delay was a bit much but we definitely hit the two hour delay this morning. All of us seemed to have trouble jumping out of our cozy beds and jumping into school work. Add in that it was an absolutely gorgeous day outside. The struggle is real.
It was a bit chaotic. This happens when you have a 16 month old who is quite fast at destruction. Wooden blocks + mommy's computer = a mom/sibling attack from both sides. Three kiddos worked in shifts on my computer. A simple "game" with index cards with line drawings and craft sticks counted as preschool math and my three year old was so glad to be "finished with her hard math".  Screaming and not so nice words over an allegedly stolen peg doll. Two kiddos begging to do grammar because we get to start a new week and they are so ready to do their poster. Can we please do it now? Checking math. And then checking another level of math. And checking another level of math.
Then. Yes. Everything seemed to settle down. No one was fighting. No one was screaming. Work was underway. Laundry was washing and drying. All math was checked. The computer was available for Spanish. Ahhhh. Then. Yes. Then my daughter noted that the time was 1pm and the little ones might want lunch. Really? Is it necessary to eat three meals a day? Really.
And those phone calls I was suppose to make? Yeah. Let's just bump those to Tuesday.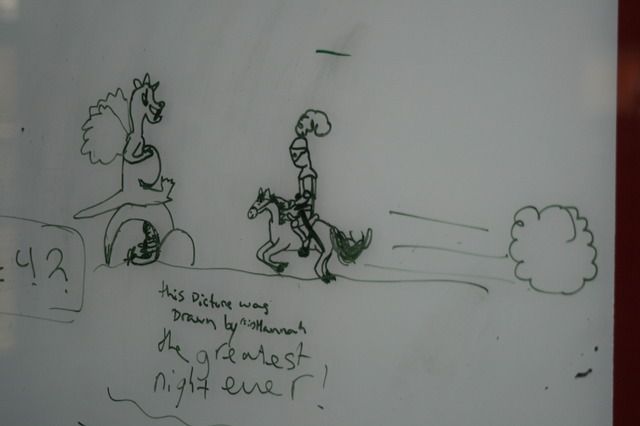 On the bright side, my little ones and I had a lovely discussion on sin, consequences, discipline, and forgiveness. My kitchen is clean. I have a lovely dragon and knight on my dry erase board. I finished another book from the Cybils nominations. We enjoyed a loud, lively dinner with lots of laughs. Another episode of the Great British Baking Show has been enjoyed. Many adventures happened in the backyard. My three year old loves me and loves her footed sleeper. I, thankfully, do not have a footed sleeper. Much to smile about, am I right? Why, yes I am.
Just keepin' it real.  How was your Monday?