As the new year approached, not only did I look back over what I had read, I naturally looked ahead. It seemed as if each day I saw a new 2016 Book Challenge. Challenges that focused on reading the classics, reading mysteries, reading banned books, and on and on. Was there a challenge I wanted to use to guide and encourage my 2016 reading?
No, not really. I decided that I had, in a way, fallen into my own book challenge. The One More Book, Please! Challenge 2016. Perhaps you have unofficially joined me as well?
How do you know if you are a part of The One More Book, Please Challenge 2016? There are a few ways to check:
1 – You have maxed out your check-out limit at the library.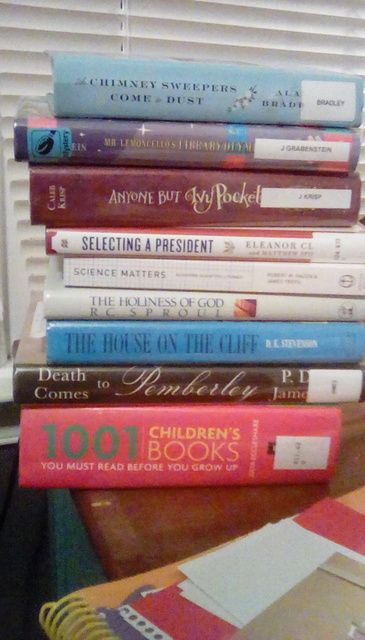 2 – The UPS man is now invited to Christmas dinner . He is at your house daily, right?
3 – Books are taking up prime real estate on your bedroom floor, in the closet, on the desk, in the kitchen.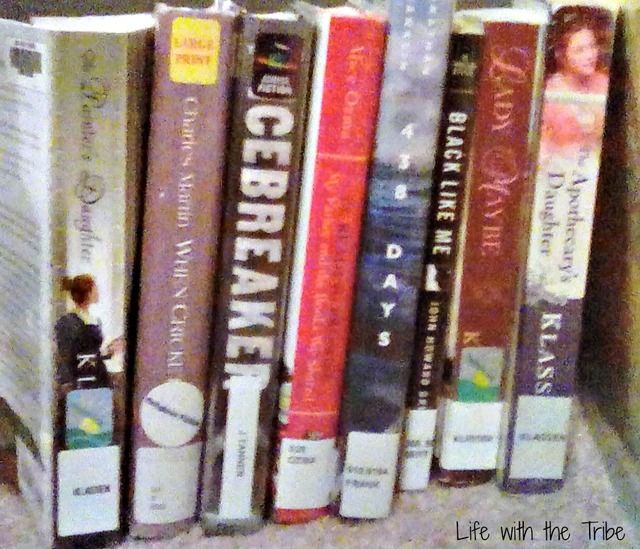 4- Your To-Be Read list at Good Reads is updated more frequently than a Facebook status.
5 – You have more than two or three books underway at the moment.
That is my reading plan for the year. Just one more book, please. Be warned. This is a dangerous challenge.
What are you looking forward to reading this year? Following a challenge? Please share!