One of my goals in homeschooling is to encourage my children to love learning; not just for a few years but for a lifetime. A key to that love of learning is having strong foundational skills in the basics. Learning is much more enjoyable when you don't have to struggle to understand what you are reading, right? There are so many ways to teach, reinforce, and review these essential learning skills. One resource we are currently using and reviewing is the Complete Home Learning Suite from Essential Skills Advantage.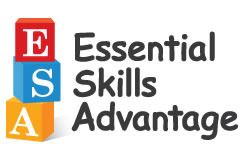 What is the Complete Home Learning Suite?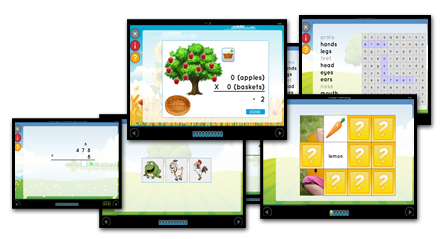 From Kindergarten to Grade 6, this Learning Suite provides learning activities in six subject areas:
Math (K-6)
Reading (K-6)
Spelling (1-6)
Language/Grammar (3-6)
Geography (3-5)
Science (K-3)
In each subject area of learning there are a wide variety of learning activities depending on the grade level of your student.
Why the Complete Home Learning Suite Works for Us
1 – As a mom of nine children ranging from high school down to toddler, time is a precious commodity. Keeping track of where everyone is and how they are doing in various subjects and learning areas can be challenging at times. ESA has made tracking my students progress so simple and easy. I can very quickly pull up the reports for my various students and see what they have been working on and how they are doing. A quick glance at the overview report usually is all I need but I can get a more detailed look if needed.
2 – Flexibility is a must and the Learning Suite gives that ability to us. My child may need Grade 2 Math but can read at a Grade 4 level. Not a problem. Your child is not locked into one learning level or grade but can flow from grade to grade depending on the subject and skill level of your child. This also works well if you notice your child needs to bump down a grade for a bit of review of math facts or a bit of phonics review.
3 – Students can work at their own pace without pressure. The learning activities are not timed with Essential Skills. If working on math facts is going a bit slow one day, it is not a timed activity so the student does not have to rush to finish. If a passage needs to be re-read more than once, the student can take all the time they need.
4 – There are no on-screen distractions. This is a huge plus for me as a mom. I strongly dislike online resources that have a "song and dance" mentality to motivate children to complete the tasks. I have no desire to monitor gold coins, games, and other "motivators". There are no ads or links that could lead my children away from the ESA site and onto other areas of the internet.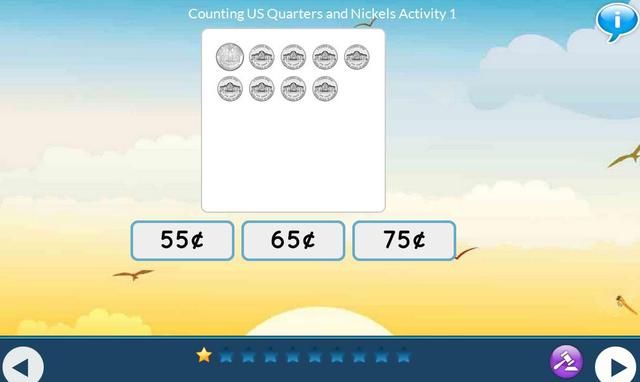 5 – You can reap the benefits of this resource with just a little time each day. I am a firm believer that young children need to be outside playing in dirt instead of glued to a screen. About four days a week, the three children who are using ESA rotate using my computer to complete their learning time. The times can range anywhere from 10 minutes to 20+minutes depending on the child, the day, and the activity they are working on. In as little as 10 minutes a day, much can be accomplished. The program naturally moves the child from one activity to the next.
My Children's Thoughts
During the past several weeks, I have had three children actively using ESA's program: Hannah (10), Sarah (8), and Samuel (6).  Here is what they have to say about the Learning Suite.
"It is fun and I enjoy doing it. My favorite part is grammar.  I really like grammar and comprehension." Hannah – 10
Hannah is solid on her reading and math skills so for her Essential Skills was just a fun extra. She has spent most of her time with grammar, spelling, and reading comprehension. She dabbled a bit with map skills and had a good challenge there!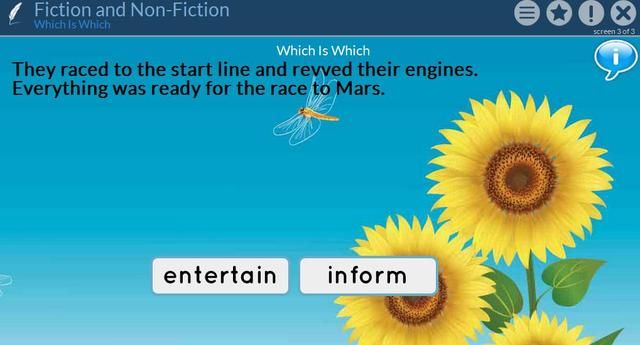 "I like reading. It helps me learn more words so that I can understand better. The word searches are my favorite." Sarah – 8
While Sarah can read well, she is not confident in her reading. So the reading activities have been a great boost for her in that regard. She also is required to spend about 10 minutes working with math as well. It might not be her favorite but she will survive.
"I like it. I wish I could do Hannah's math. I'll say one more thing. Reading is hard." Sam – 6
Like Sarah, Sam has mostly focused on reading and math. While he may say reading is hard, he is doing really well. Since he is finishing up Kindergarten, he alternates days between math and reading instead of doing both in the same day.
Final Thoughts
Overall, we have enjoyed using The Complete Learning Suite from Essential Skills Advantage. It works well as a supplement to our learning and helps build confidence and mastery of skills in a short amount of time each day. Customer service is excellent and they are quick to respond to any questions or issues you may have.
No matter the method that you use in your homeschool, the Learning Suite can be a fun way to reinforce skills. If your children attend public/private school, the Learning Suite can be a quick, easy way to keep their skills sharp over the summer break.