A couple of weeks ago we had an excellent mail day. A dear friend did a bit of decluttering and that resulted in a box arriving on our back porch.  Martha was not impressed with yarn and fabric, but she was more than happy to call the empty box home.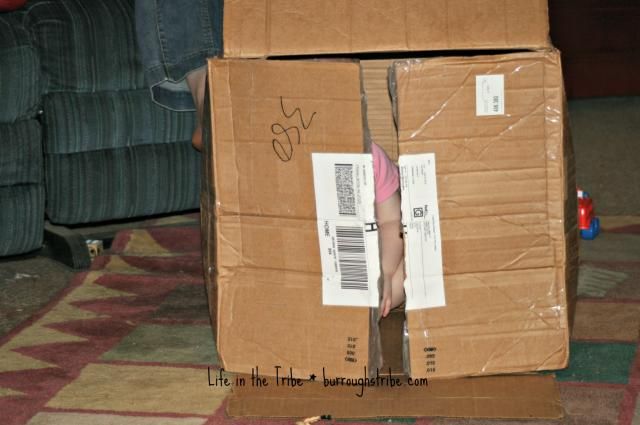 Row after row of all the electronic, battery operated toys can not possibly out perform the simplest of toys – a box.
Not so long ago I shared about a book that my little ones enjoy greatly – Not a Box.  It is amazing how similar the pictures are now and then.  You just can't beat a box!
Sadly, this great instrument of imagination only lasted about 3 days. We eagerly await our next opportunity for great adventures…house, boat, rocket-ship, castle tower.
What simple "toys" do your children enjoy?