In our home, teaching phonics and reading has been approached in a simple and straightforward manner. This has worked well for us as I have a houseful of avid readers across the ages. While the approach and resources have not changed over the years, I am not opposed to adding in extras to help supplement in weak areas of phonics and reading. Two of my children have been using Ultimate Phonics Reading Program from Spencer Learning to supplement their reading instruction and practice.

Ultimate Phonics Reading Program is a downloadable software that provides reading instruction for beginning readers to older readers who may be struggling at various levels.  Due to the presentation of the program, Ultimate Phonics is not limited to a young age range but can be helpful to mature readers.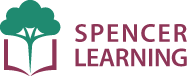 You can view a DEMO and have 10 Days to use Ultimate Phonics for Free.
Ultimate Phonics consists of 262 lessons that covers all the phonic sounds and rules. The lessons cover sounds, words, and sentences. While the lessons build on each other, you have the freedom to begin at any level based on the needs of the reader. You can also choose to complete parts of the lessons instead of the whole. As the reader progresses through the program, you may find that a bit of review may be necessary. This is not a problem as moving back and forth in the lessons is a simple click of a button. The Scope and Sequence for Ultimate Phonics is a great resource for an overview of the lessons. A  Placement Test is available which is so helpful in finding a starting point for your reader.
How We used Ultimate Phonics Reading Program
Two of my children have been using Ultimate Phonics over the past several weeks. Sam, 6, who would be considered a beginning reader, started this program at Lesson One. We continued our normal daily phonics instruction and added Ultimate Phonics in a few times a week to serve as a supplement for him. Since it was on the computer, Sam was happy to work with Ultimate Phonics and enjoyed the program.
I had originally hoped that this program could serve as a bit of independent study for Sam but I was mistaken. I quickly found that Sam was listening to the sounds and words being read but not attempting to read them on his own aloud. This was totally an oversight on my part especially given Sam's age. We continued to use Ultimate Phonics and I had Sam read aloud with someone close at hand to listen in and make sure he was progressing nicely. Since this was a supplement resource for him, it worked out well in this manner.
Sarah, 8, also used portions of Ultimate Phonics. I would not classify Sarah as a struggling reader but one who needs to build her confidence in her ability. She reads well but often tries to read too fast and that jumbles her sounds and words. I did not have her complete whole lesson of Ultimate Phonics. Instead she only worked with the sentence portions of each lessons. This provided review and confidence building for her. Since she was ahead of Sam, she could also listen to Sam during his lessons. Sarah loves helping and was a great confidence boost for her.
Final Thoughts
Ultimate Phonics Reading Program is a straightforward, easy to use and implement resource for phonics instruction. There are no silly graphics, characters, or games that limit this program to a young age range. It is definitely a bit dry in presentation and the automated voice that reads is a bit annoying. However, that means little distraction from the purpose of this resource which is to teach phonics and reading.
Ultimate Phonics works well as a supplement or a full phonics program. With the simple approach it can easily be used with a range of skill levels and learning abilities. Others on the Homeschool Review Crew used Ultimate Phonics so make sure you see how this program worked with a variety of readers!