No iphone
No ipad
No ipod
Just a little imagination.
We are not an "anti-technology" house. However, we don't have the latest and greatest of the electronic world. Screen time is limited for our children. Video games are not vying for attention. I'm not saying that those things are wrong or bad. They just aren't priorities in our home.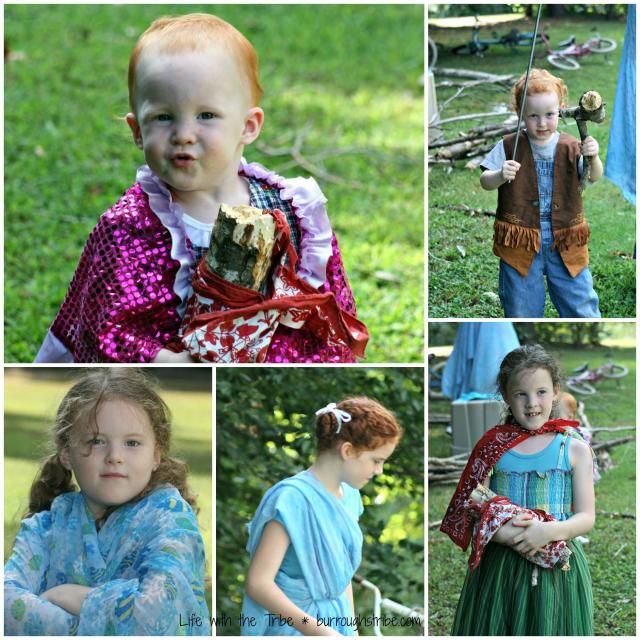 We do have books and books and more books. We have the ability to enjoy a beautiful afternoon. We have stories and adventures always ready and waiting. There is always a buddy ready for adventure. Fresh air. Cool breeze. Beautiful sunshine. Adventure is just outside the door!
There is plenty of time for them to be glued to the screen. Today…….but today…..they imagine.