Deep down inside, I knew that it was Tuesday. Really. I knew the day. However, for some reason, I kept thinking it iwas Monday. Then reminding myself it was Tuesday. People, that is sleep deprivation talking.
Why isn't this homeschooling mom of nine sleeping? I know. Crazy. Sixteen month old with a cold. Yeah. I know you understand. It seems that when you are an adorable toddler the only comfy place to sleep when you are sick is on your mommy's head. After you have gently kickboxed her to the very edge of the mattress. Yeah. Needless to say I didn't wake up singing about cotton candy and unicorns.
I am all about redeeming the day. Some days may be redeemed a bit slower than others but that is okay! This day needed some redemption.
How did I redeem this day? I thought about James and the Psalms often. You can ask my kiddos. Those are my most favorite.
I opted not to scream and crash to the ground in the fetal position when my girlie started playing Christmas music on the piano. If I'm sweating, it isn't time for Christmas music, people. Fall, will you please come and visit for more than two days? Thanks.
For the first time ever, I made homemade doughnuts using a fabulous copycat Krispy Kreme recipe. Oh, man. They were melt in your mouth goodness. Yes, they were. Yummy rings of fried dough happiness. If that doesn't redeem the day, what does, my friends?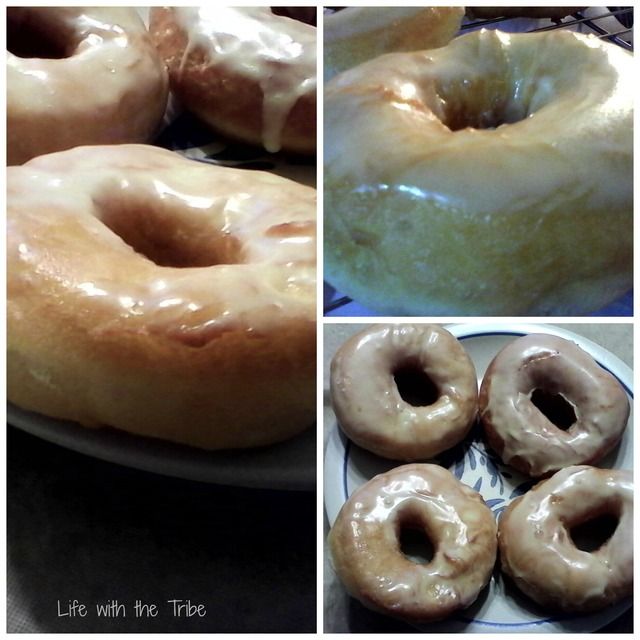 It was Lydia's day for kitchen duty. I pretty much brought destruction to our tiny kitchen making doughnuts, chicken stock, and dinner. However, I told her I would tackle the dishes if she was willing to dry. Fabulous time with my conversational gal. Lydia loves to talk and it was the perfect time. No one interrupted because they couldn't risk being drafted to kitchen duty. Interruption free conversation is a precious thing.
So it was a rainy Tuesday that I thought was Monday. Yeah, I forgot about science and grammar with my younger middle kiddos.  The little one is stuffy and miserable. It looks like I'm in for another long night. So thankful for grace and mercy.