Vikings…volcanoes….vacations….vixen…. This past week Sketch Tuesday, hosted by Harmony Art Mom, was the Letter "V".  After a break from participating, my children were eager join in with sketching again. However, due to some technical difficulties, I missed submitting their sketches in time for the Letter "V" slideshow.  How lovely to be able to share them here!
Hannah, 7, chose to sketch a vulture.
Lydia, 9,  made a "V" collage…from van to vacation to vegetable oil!
Mary, 12, sketched a lovely vegetable basket. Yum!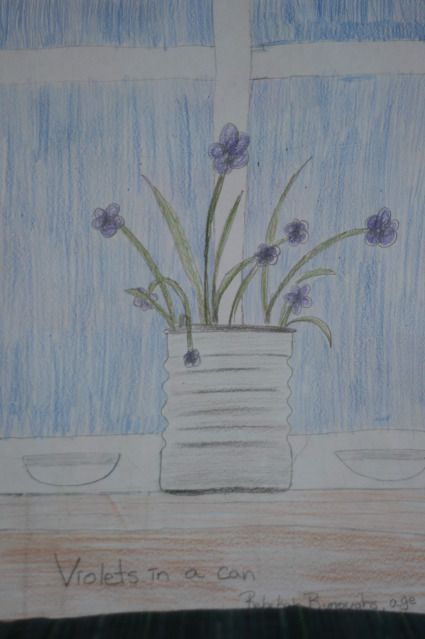 Bekah, 13, drew lovely violets.
Sarah wanted to participate as well but does not easily conform to those around her.
She drew two lovely bluebirds for me.
Head over to Harmony Art Blog to see all the submissions for Sketch Tuesday Letter "V" and see what is the focus for the coming weeks sketch. Grab some paper and pencils and sketch!