A common joke around our dinner table is that we really need to start growing "scratch" since it is in all our food. Pancakes are made from scratch, the biscuits, the pizza sauce, the sloppy joe mix, on and on and on. While it does provided a bit of smiling and laughing at the table, we do love cooking from scratch instead of buying ready made.
The main reasons that this works so well for us is savings at the grocery store and knowing exactly what we are eating. If I can't pronounce it or if my seven year old can't read it, do we really need to eat it? Hmmm, maybe not. And healthier? I'm sure that it is. Do we really want to eat all those preservatives and additives that give it flavor and shelf life? Not buying everything pre-made is generally cheaper; getting more for you money.
Occasionally we go to Sam's to pick up some essentials like yeast and 72oz bags of chocolate chips. Yum! If we have time, we treat the children to the pretzels sold at the concession area.  A nice, chewy, soft pretzel, warm from the oven and covered in butter and cinnamon and sugar.
Yesterday, one of my children was talking about how they would love to have a pretzel. A trip to Sam's is not in our future and of course, why not just make it myself? I took a quick trip over to Pinterest and spotted a pretzel recipe that was ready to eat in 30 min requiring only 5 ingredients. Thanks, Sally from Sally's Baking Addiction.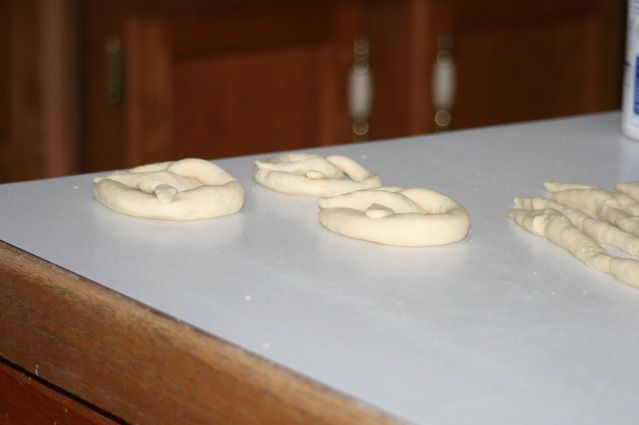 While the children were doing some cleaning up in prep for dinner, I gathered the ingredients and whipped up a quick batch of pretzels and fruit smoothies. It didn't take long for the yummy smells and sounds to draw everyone to the kitchen.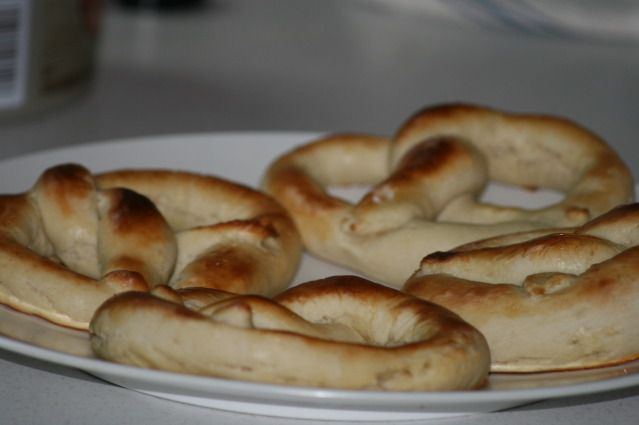 What did everyone think? Two thumbs up! The pretzels were perfect.  Chewy on the outside and soft and warm on the insides. Everyone could chose their toppings and enjoy a yummy treat. Only 5 ingredients and so simple to whip up!
Next time I will have to double (or triple) the batch as I had to make small pretzels to have enough for everyone!
What is your favorite food item that you make from scratch?