What makes me happy? Taking pleasure in the smallest of things. Today that was a simple trip to the neighborhood park with my kiddos.  The weather was warm. The sun was shining. It was a day that demanded we enjoy the simplest of pleasures.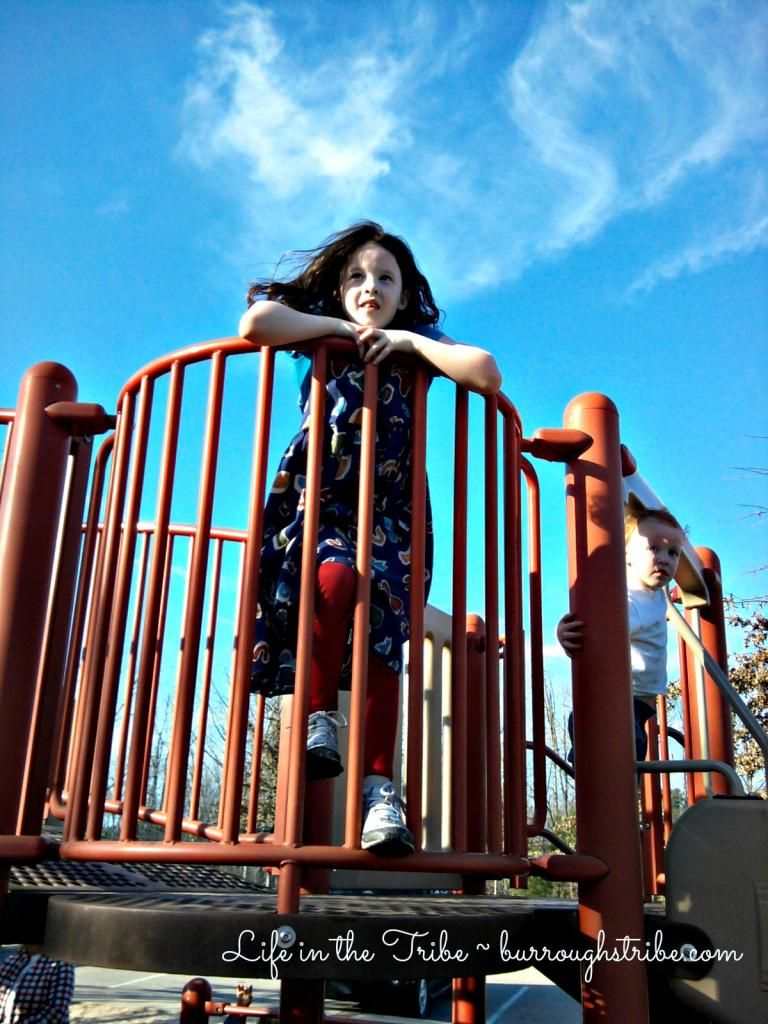 We left toys and books on the floor, we put on our shoes and headed out to enjoy the gorgeous day.  Swings. Slides. Monkey bars. Even a lap or two around the track.
The older kiddos forget about being mature and enjoy the slide and the tunnels while chasing their siblings around the park.  Little ones squeal and run and climb to their heart's delight.
We soak in the warmth of the sun. Feel the breeze in our hair. You can't help but smile and laugh and breath deeply. Oh, how the Lord blessed us with this beautiful day!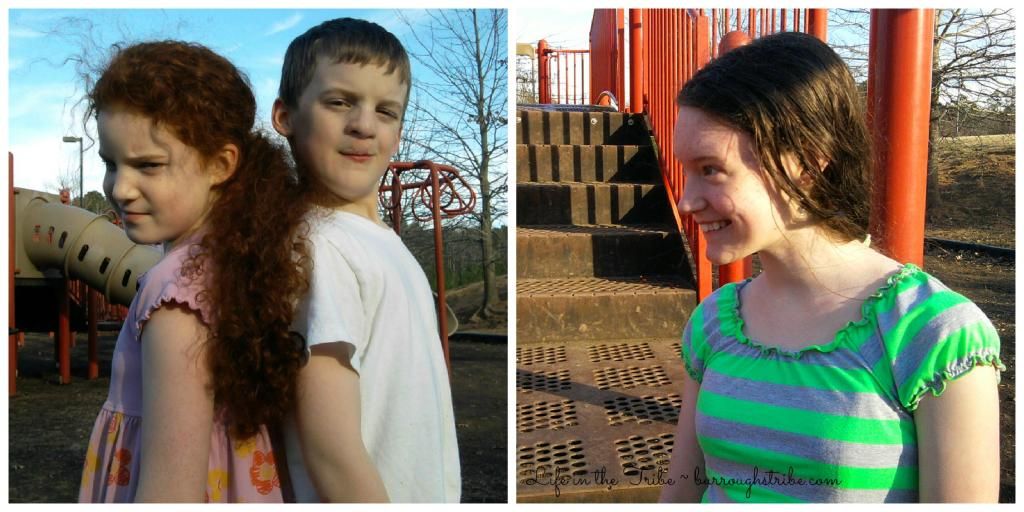 It was time well spent.  Capture the small moments; the simple moments. Enjoy them. Swing. Climb on the monkey bars. Remember how fun it is to slide.  Enjoy and make happy moments.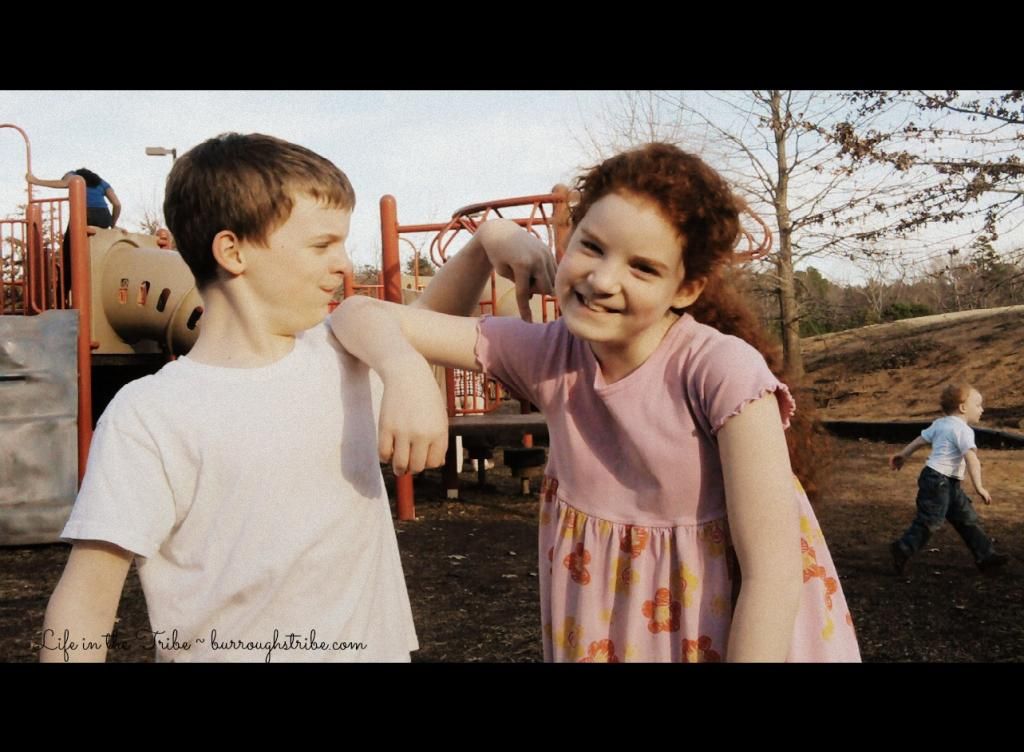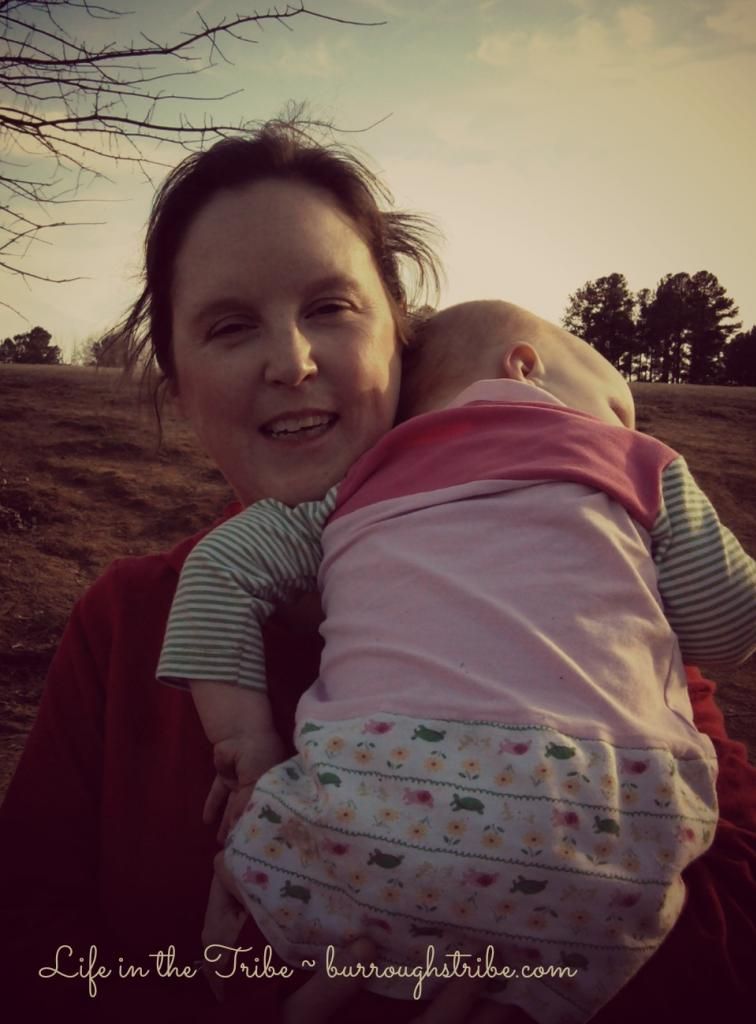 Happy Monday!  What is bringing a smile to your heart today?