The 5 Days of Teaching Creatively Blog Hop hosted by The Old Schoolhouse is heading  into the kitchen today. Over 80 bloggers are sharing ways that they mix up learning by stepping away from the table and whipping up hands on learning.
Schooling in the Kitchen is a great way to excite your hands on learners, build relationships and enjoy yummy benefits. The learning goes way beyond math and age is not a prerequisite. As a homeschool mom of 8, we spend a lot of time in the kitchen and I'm a huge fan of multitasking. Schooling in the kitchen brings that all together.
The Youngest
The kitchen provides an environment great for your youngest learners. From the toddler who is learning to organize your cabinets to the preschooler building fine motor skills.  They can be the most eager as well.  It can be challenging at times; things tend to go a bit faster without preschool help. You have to fight the urge to just "get it done".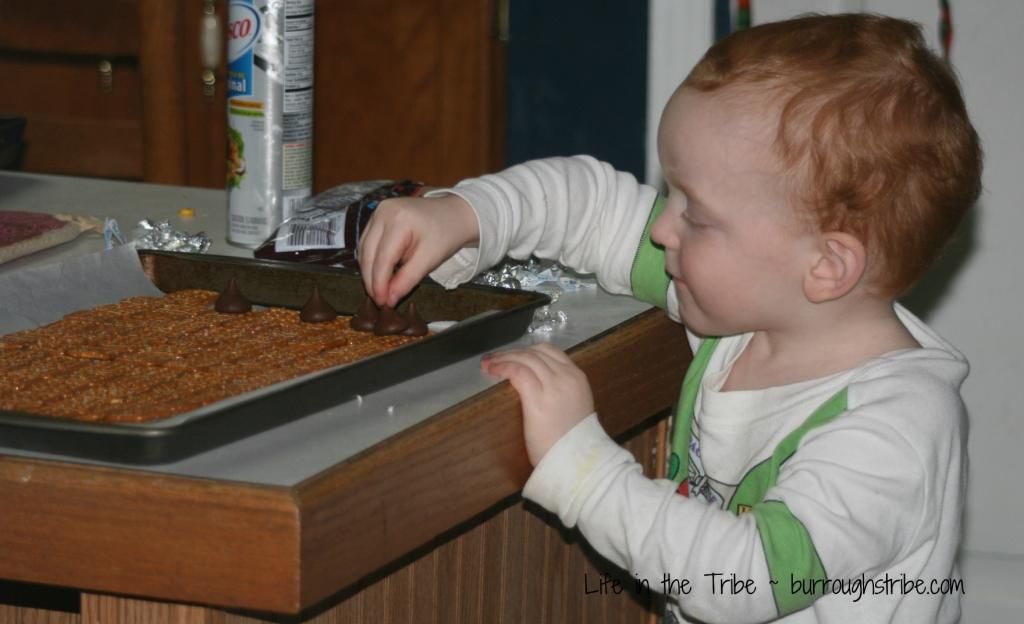 Sam, 3, strengthens fine motor skills by unwrapping chocolates.  Developing those skills will be beneficial later when he is learning penmanship or working with tools. Then we can toss in math. One to one correspondence is being filed away in his brain as he places one chocolate on each pretzel. Attention span and focus are also being developed and encouraged. We live in a world of constant entertainment and it can be challenging to focus and complete a task. A simple snack opened up a world of learning for Sam. Even at three, Sam can take pride in a job well done and know that he contributed to the family.
Team work and cooperation also come into play in the kitchen.  It is not uncommon in our home to have young and old working together in the kitchen.  From gathering ingredients to whisking the eggs, much learning is going on. As young children gather ingredients, their brains are filing away much information. They are building a picture vocabulary that is going to help with reading.  Priceless relationships are being formed.
Older Ones:
When I graduated high school, my skills in the kitchen were lacking. Seriously lacking. When I was married, well, I had to call my mom almost every night to have a clue on what I was suppose to do for dinner. Truly mastering the kitchen goes beyond having a plan for dinner.
As my children get older, I invite them to participate more in the cooking. We may start with a simple fried egg, muffins or a yummy batch of peanut butter cookies. We end up with a crew that can create a Thanksgiving feast without any assistance at all.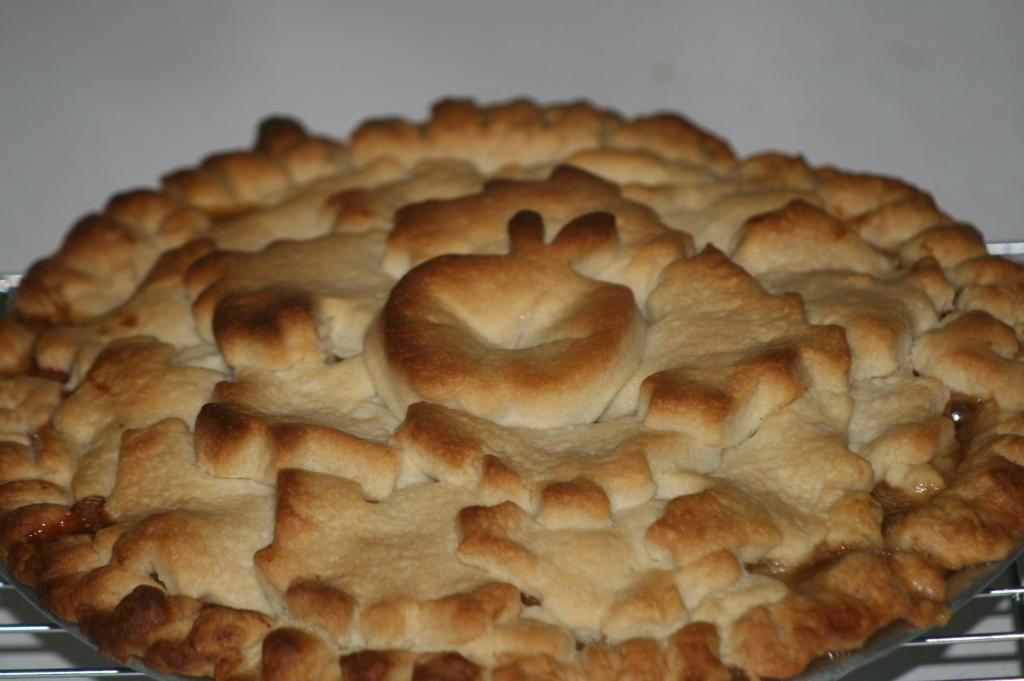 Other than a mouthwatering turkey, what is the product of all this kitchen time? Reading comprehension is built. It doesn't take long to learn to read a new recipe more than once and make sure you really understood the directions. Exactly what does frothy look like? While not rocket science, even learning new techniques in the kitchen help build research skills.
Time management and logistical planning is used often when in the kitchen. When do you cook different parts of a meal to get it all on the table at the same time and hot?  Add in limited cooking space, it can be challenging!
We frequently have guests over for dinner which can mean doubling or tripling the amount being served. Math comes into play in a major way; not only in adjusting recipes but also cooking time.
Other benefits to schooling in the kitchen:
*Creative expression – from decorating birthday cakes to trying new flavors.
*Science – Why does yeast make bread rise? Why buttermilk instead of regular milk?
*Nutrition – Using simple ingredients to make wholesome foods.
*Relationships – Kitchens are the heart of the home it seems. Memories are made there.
Want to grab the kiddos and head to the kitchen? Here are a few of our favorite "school projects":
40 Minute Hamburger Buns – Oh, so good!
No Bake Granola Bars – Go ahead and triple it. They go fast!
Cinnamon Bread – A favorite for breakfast. Add a yummy glazed icing. Make muffins instead. Mmmmm.
Peanut Butter Cookies – Grab a glass of milk and enjoy.
Rolo Pretzel Turtle Yumminess – Let those little ones help with this! Must use M&Ms. So good!
How do you school in the kitchen? I would love to hear all about it! Need some new, fresh ideas? Check out others who have linked up!