Often I look at Lydia and have to remind myself how young she is. That type of thing happens when your child has a shoe size bigger than yours and is taller. Granted it doesn't take a huge growth spurt to pass your five foot mom, but still. Did she have to be so fast about it?
Lydia Lu is my sunshine. Always smiling, always laughing. She is a fabulous big sister who is always willing to read or play with a little one. She is the master of rocking Ezra and getting him to sleep.
She loves to read. Is there any other option in this house? If she is not reading, she probably has her sketch books and pencils. She sketches and draws some beautiful pictures. Her dream is to be an artist.
Lydia also knows how to plan a yummy birthday. From cinnamon rolls to fried chicken to a chocolate Texas Sheet Cake we were rolling in the yummy goodness. She delighted in even the simplest of gifts. Well, who doesn't love a flashlight? Many hands were willing to hold it for her.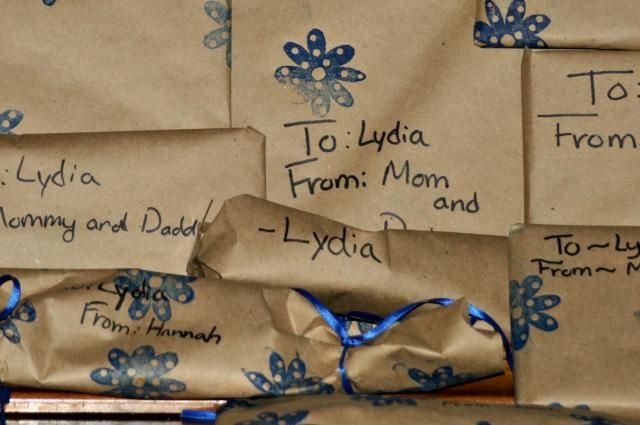 Happy Birthday to my Lydia Lu! So thankful that not only did the Lord spare your life but He has given us another precious year with you. You are a treasure.