After a bit of time away from participating in Sketch Tuesday (hosted at Harmony Fine Arts), we are once again incorporating this back into our weekly studies. This past week's sketch prompt was "float".
You can take the prompt in any direction. As always, I love to see the different ideas that my children think up and bring to life on paper.
Not all of my children participated this week. Time got away from us so a few of them set aside some of Sunday afternoon to sketch. One sketch was lost as we were away from home on Sunday. This week we will be better prepared.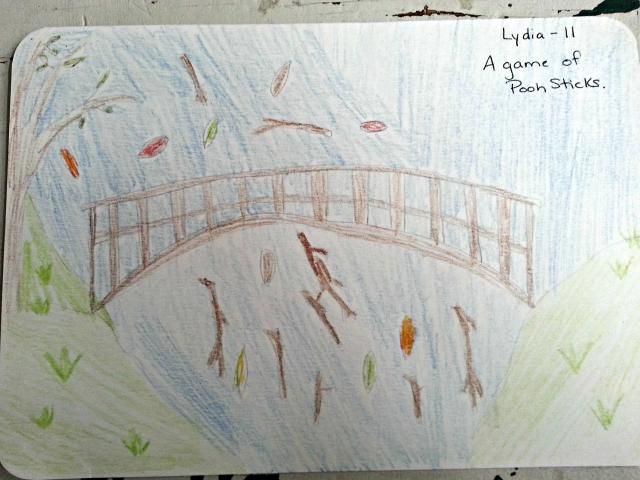 Make sure you stop by tomorrow (Tuesday) to see the slide show of everyone's sketches and grab the sketch prompt for the next Sketch Tuesday.
(I couldn't get Mary's picture very clear. There is a rubber ducky and toy boat in the bathtub and a hot air balloon in the picture on the wall.)