Books are plentiful but time is not. My small portion of reading time has been lovely and I am already looking forward to bedtime. I always try to read at least one chapter before bed.
I have four books underway; all works in progress: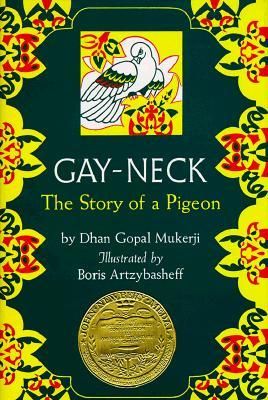 Gay-Neck: The Story of a Pigeon ( Dhan Gopal Mukeji) is my selection for the Newbery Through the Decades Challenge. I will be honest, I am struggling with this read. I started out with expectations to be delighted with this story. Unfortunately, I am not enjoying it much at all. The story is flowing a bit slowly and no aspect of it has grabbed my interest. I am going to push through and hopefully finish it this week. I will definitely be more selective for February's choice in the Newbery Challenge.
Parnassus on Wheels (Christopher Morley) is my "light" reading this month. I saw it mentioned by Jen at Snowfall Academy and was intrigued. I am in love with this book! Roger Mifflin, the bookseller, is quite the character and it has been fun to follow him. Even better is all the great little snippets throughout the book that show a deeper theme running through this read. I am enjoying it so much, I already have Morley's The Haunted Bookshop on hold. Perfect bedtime reading for me!
Home Education, the first volume in Charlotte Mason's series on education, is in my read pile but I have temporarily set it aside. I am enjoying it greatly but only have so much time to read. So I am reading an inter-library loan instead since I have a quickly approaching due date.
Ten Ways to Destroy the Imagination of Your Child ( Anthony Esolen) is my book on loan so I need to finish it up soon. I wanted to read this book some time back but was never able to get it in my hands. The reading is going slowly due to time but I am enjoying it. So far I agree with much the author shares but not necessarily always his reasoning or delivery.
Ah! I forgot one. While at the library my nine year old daughter spied Ava and Pip (Carol Weston). I decided I wanted to give it a quick read through first before passing it to my daughter. The story is told by Ava through her diary entries. This book surprised me in a fun way. Ava, an outgoing gal, wants to help her sister, Pip, overcome her super shyness. Sisterly love (and aggravation) come through in a positive way in this book. I loved seeing the different personalities, how both girls learned more about themselves, and the sharing of M&Ms. Can a book be bad if there are M&Ms? I don't think so. It also throws in a little grammatical fun since all the family members have names that are palindromes. The family is always playing with words. Now I have girls trying to come up with more palindromes. A simple, fun read that promotes sisterly love and chocolate. My girls ages 9 and 11 enjoyed this one immensely.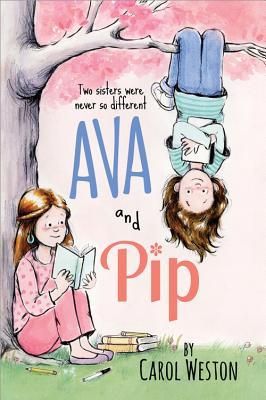 What is in store for February? I'm still deciding on the Newbery selection and more of Morely is definite, I think. I need to be more diligent at reading some of my children's selections from Ambleside as well. I really need a few more hours in my day! Too bad audio books and I don't mesh. And why do I always feel like I am forgetting a book?